About Bateti Lake
Best time to visit: Spring, Summer, Autumn
Bateti Lake is located in Shida Kartli region, Kareli municipality, Dzami gorge, at 1313 meters above sea level. There are many lakes in Georgia. Among them, one of the most popular is Bateti Lake. If you have only one day free and you want to arrange a small hike, relax in nature, by the lake, or just have a picnic with friends, this place will live up to your expectations. The valley and the lake are really distinguished by their beauty. You will rarely meet a lake hidden in such a green garden, and it is quite easy to reach. All this led to a special interest in Bateti Lake. Lots of people visit the lake in spring greenery, hot summer or colorful autumn. The route is one day, however you can arrange a two-day trip if you wish. There is a camping place by the lake, water can be taken from the river or on the way to a spring located in the monastery area.
Lake Bateti is of landslide origin. It is surrounded by mixed forest-covered hills, with no extensive shores. The rarest species, the ommatotriton ophryticus, lives in the water, which is included in the Red Book. A stream flows from the lake. The southern part of the lake is swampy, where the plants thrive and offer a beautiful landscape. Preferred seasons to visit Bateti Lake are late spring, summer or early autumn. In winter, the lake is frozen. Autumn is especially beautiful here, in sunny weather, when the forest around the lake is covered with red-yellow colors. You can not swim in the lake, the shores are heavy-handed, the lake is swampy and has Triton-like inhabitants. As for fishing, it is not worth visiting the lake for this purpose either, as there are no fish in this lake. In Dzama gorge, the greenest valley, besides Bateti Lake, you can visit dozens of historical monuments (churches-monasteries, castle-towers) on the way to the lake.
How to get there
Dzami gorge is 23 km away from Kareli. After completing the car road, you will have to walk to the lake, about 3 km. There is a dirt road from Kareli to Dzama gorge, it is possible to move by any type of car, however, the last section of the road is damaged and it is desirable to travel by off-road vehicle. As for the last 3 km of the trail, it leads to a forest road, which can be reached by car and a good driver on a 4x4, although in rainy weather there is mud and it is difficult to move by that car.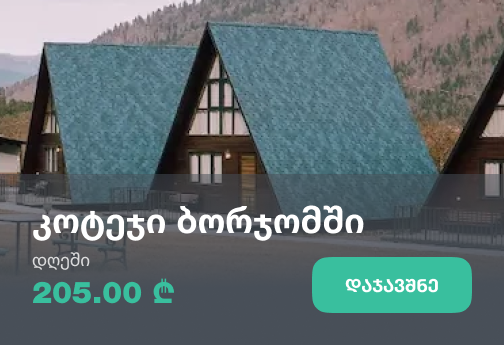 Recommended duration: 1 day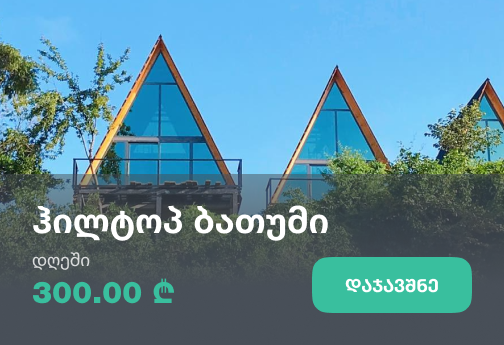 Our guides are ready to help you on this trip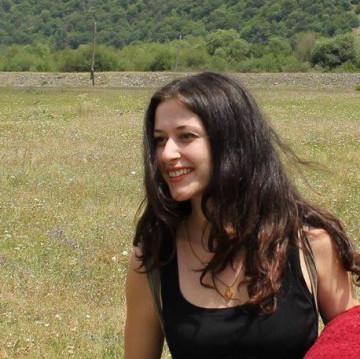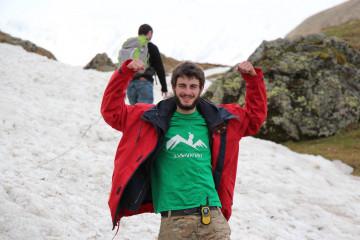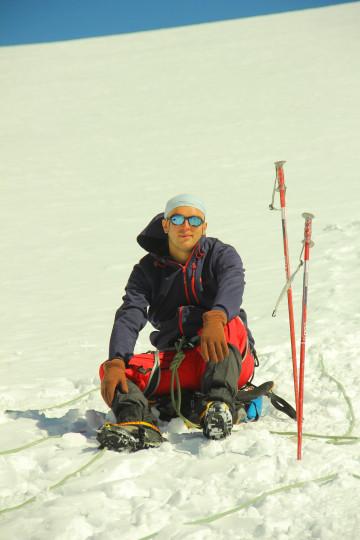 +33
Book a tour online!
Buy our tours online and explore incredible Georgia!
See all
Where to stay In Shida Kartli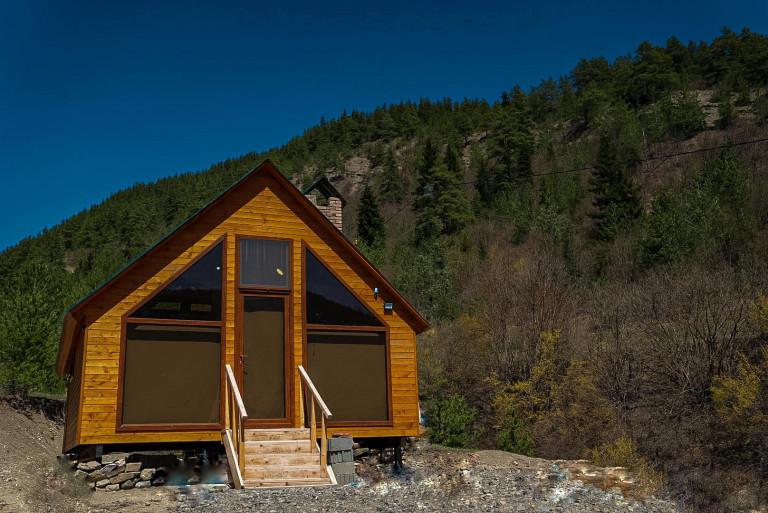 Cottage
Cottage in the Ateni Valley
Well-maintained cottage Free Feel Continental is located in the Ateni gorge, in the village of Kvemo...
250.00 ₾ per person
Book
Write review and rate destination
Help other travelers use your experience.
Review this destination, share your thoughts, impressions, pros and cons.
Let's make traveling easier than ever.
Write a review