ჩვენს შესახებ
Best time to visit: Spring, Summer, Autumn
If you are looking for an ideal vacation spot in Racha, Shaori Shale is for you!
This is a unique cottage located on the Shaori Reservoir and offers guests an amazing experience.

If you want to relax in Racha and spend an unforgettable time, you should visit our place.

Feel the boundless space and beautiful nature around you, relax in the cottage, which floats on the water and is filled with emotions.
Shaori Shale Cottage is designed for 2 people. The cottage is equipped with all the necessary equipment.
Here you will find:
Terrace
Kitchen Inventory
bathroom
Hot and cold water
Electricity
Raincoat, rescue vest
If you are cold, there is even heating in the cottage!
The cottage has 24-hour security, which you can contact by radio, if necessary!
The price includes:

Boat transfer service (one-time).
Visit us and relax in the most magical environment!
Shaori Shale, a space created for your ideal vacation!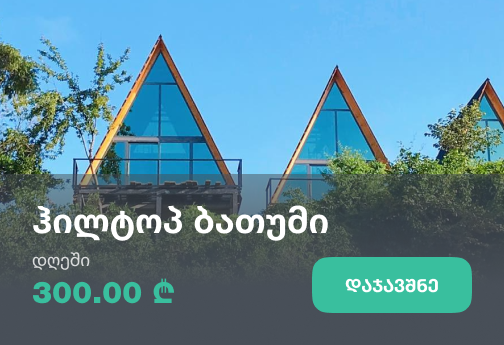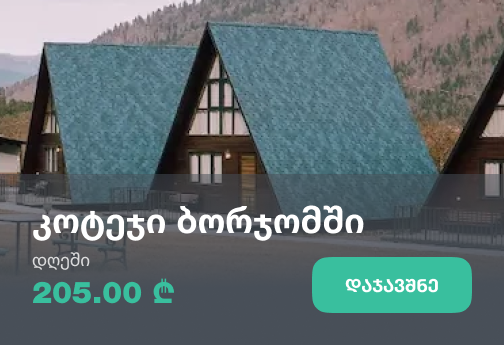 Book a tour online!
Buy our tours online and explore incredible Georgia!
See all
Write review and rate destination
Help other travelers use your experience.
Review this destination, share your thoughts, impressions, pros and cons.
Let's make traveling easier than ever.
Write a review
Review Shaori Shale
Login