Bakhmaro - happiness over the clouds
About Bakhmaro - happiness over the clouds
Best time to visit: Summer
Bakhmaro is a mountain resort in Guria, where the sea merges with the mountains, the fresh air of the hills, so this resort has a great curing conditions and is regarded as one of the most popular mineral and spa resorts in Georgia. The resort is kind of an antrum, which is surrounded by the most beautiful spruce and fir-tree evergreen forests and woods. The main resort period lasts during three months of Summer. The reason is the high sediment, and, unfortunately, the lack of the infrastructure. There is no water supply, and sometimes, even electricity has problems. In winter it's one can hardly reach that place, but, you can hire a ferryboat, which is in Chokhatauri, and is affordable for almost everyone. During the winter, you can also hire a snow-car, but I should mention, that this pleasure costs a lot. The temperature in Winter is about -5°C, in Summer- moderate warm, even tepid, average temperature- 14°C. Bakhmaro is 52 km away from Chokhatauri, and 340 km- from Tbilisi. The road here is asphalted, so you can get there by any kind of car. The height from the sea level is- 2050 meters. At the resort, there are typical cosy, wooden, lovely homes, which you can rent as long as you want. As there is no water supply, you will have to bring it from the springs nearby. Here is one hotel in the resort, called "Bakhmaro", of course, there are higher prices, but it's more convenient.There are several stores here, also, little market for fruit and groceries, cafes and small parks for children. The holiday-makers of Bakhmaro have such tradition: they collect together, light up the campfire and spent the nights in singing and having fun, under the thousands of stars and bright moonlight.

There is famous mountain here, called Gadrekili, which is known for its sun set's and down's picturesque views. The nature form this gorge is really fantastic, especially when you realise, that you are sitting above the clouds, you can camp down here and watch that masterpiece of the nature, you can see how the sun "wakes up" and "goes to bed". It's a really unforgettable feeling. The slow breeze on your face and golden, warm beams all around makes you unbelievably happy and satisfied for the nature.
The holiday -makers can also have horsemanship on a sunny day, near the river and cool down like that wild style. Bakhmaro is a sweet village, where many shepherds get in the Summer with their livestock. Most of all, they come here from Adjara, and prepare delicious and healthy products. Among them is very popular "Kaimaghi", which is so delicious, if you ever taste it, you'll never forget it. Kaimaghi is kind of a cream without milk, it is really very fatty, but hard do refuse eating. Bakhmaro is also home for spruce chewing-gum, which you can buy in local markets, or just earn by yourself in the forest.
The locals create here wonderful wooden toys for children, as well as the kitchen spoons and blackboards.
Bakhmaro is the kingdom of the clouds, it's impossible to capture such beauty in a picture, so you should see it with your own eyes.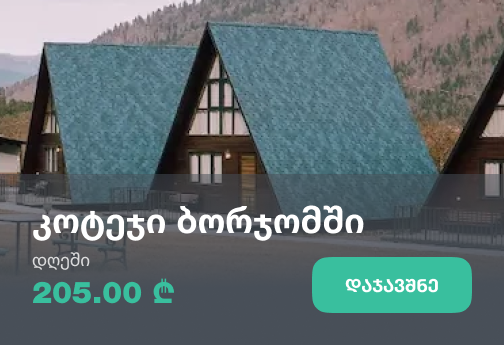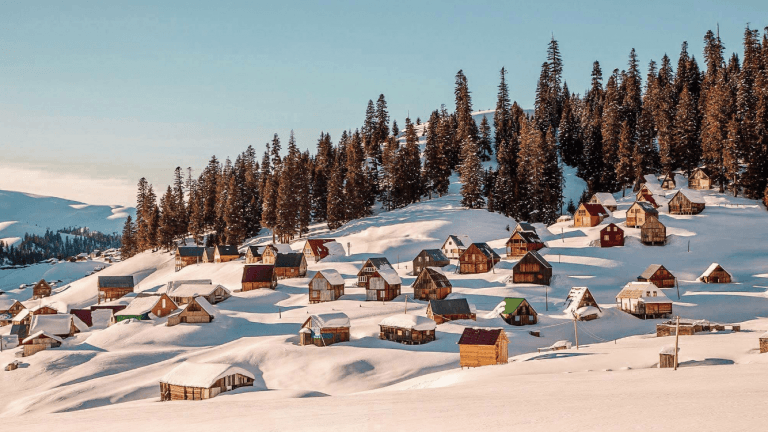 Hotel
Panorama Bakhmaro
The hotel Panorama Bakhmaro is located in Bakhmaro.The hotel has everything for your cozy vacation -...
235.00 ₾ per person
Book
Write review and rate destination
Help other travelers use your experience.
Review this destination, share your thoughts, impressions, pros and cons.
Let's make traveling easier than ever.
Write a review
Review Bakhmaro - happiness over the clouds
Login