About Bolnisi Sioni
Best time to visit: All Season
Bolnisi Sioni Church - The tree-nave basilica is located in the village Bolnisi, Bolnisi municipality, in Kvemo Kartli Region, eastern Georgia. 
Bolnisi Church facade has saved the oldest Georgian inscriptions. For the first time in Georgian architecture, at Bolnisi Sioni we meet relief sculpture images (bull head, various birds and animals), which are related to the pre Christian era, however are assimilated by Christian Faith.  
At church we also meet the Christian symbol, Crosses different shapes. One of the crosses (the cross in a circular frame with extended ending) is known with name of " Bolonian Cross"
HISTORY
Bolnisi Sioni is one of the biggest basilica in Georgia. It is dated back to the V century. In the VII century, on the east side of the church was built a small chapel. Over some time, the north arches stoa-gallery was collapsed.  The temple was very damaged during the Persian invasion in 1634.  The most damaged parts were arches and west wall, which were restored bin the XVII century by the order of Rostom King and Queen Mariam. The west door was also cut at this time. At the end of the century, by the order of the King Giorgi XI, bishop Nicholas rebuilt and demolished the church, and also built the southwest chapel as well. These repairs were mainly made of brick.
The exact date of the church construction was determined by the inscriptions on the facade of the church. The inscription reads: "20 year old king Peroz, started to build this church and  passed away after 14 years". Today the inscribed tile is preserved in the Georgian Museum of Art (the one on facade is replaced with copy). The temples last restoration-conservation works were held in 1970-1971 years.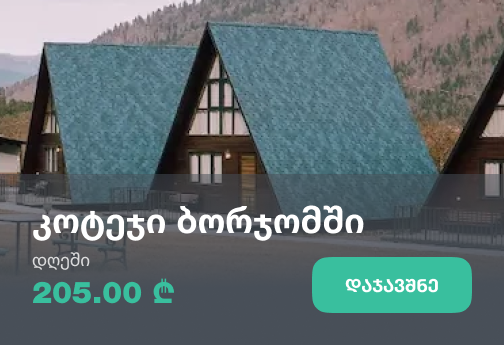 Write review and rate destination
Help other travelers use your experience.
Review this destination, share your thoughts, impressions, pros and cons.
Let's make traveling easier than ever.
Write a review
Review Bolnisi Sioni
Login