About Dedoplistskaro
Dedoplistskaro municipality is located in Kakheti region. People have been living here for a long period of time, which is proven by the items found in the archaeological excavations. The items were dated back to the stone, bronze and iron , antic and early christian periods. The most important ones are Khornabuji and Khoratani city remains. The territory of the district was the part of the historical province of Georgia called Kambechovani. Periodically it was under Hereti or Kakheti control. After Kartl-Kakheti joined Russian Empire, the direction to the Karajagh-Dedoplistskaro was having an important military-strategic meaning to fight against the enemies which were invading to Georgia from the Dagestan-Leketi and Tchar-Benakani sides. In Dedoplistskaro were standing the Russian Tsars army parts. After ending the contract most of the officers and soldiers were staying for permanent residence here. In 1889 Russian kings government decided to exile here Russians. Georgin mountain people very upset about this issue, so with advice of a public figure Vaja-Pshavela, they started to move to Shiraki and settled down here. In 1915 Vaja-Pshavela brought a piece of Lomisa Church here and they built a Church. Dedoplistskaro became separated district in 1938. From 2005 it has the status of municipality. Today in the municipality are functioning museums, art schools, hospital and other institutions. In Dedoplistskaro is developed agriculture. The leading directions are: viticulture, livestock and etc. In the municipality are oil fields. Dedoplistskaro differs with its special nature ad cultural diversity and has a great tourist potential. Its been visited by thousands of travelers every year.
Geography and climate
Dedoplistskaro municipality is located in Kakheti region. Its administrative center is Dedoplistskaro city. It is divided in next administrative units: City Dedoplistskaro, Arboshiki, Arkhiloskalo, Gamarjveba, Zemo Machkhaani, Zemo Kedi, Mirzaani, Ozaani, Sabatlo, Samtatskaro, Samreklo, Pirosmani, Kvemo Kedi, Khornabuji. Municipality from the west and north is bordered with Sighnaghi, from east and south is bordered with Azerbaijan Republic. Dedoplistskaro is the biggest administrative unit in Kakheti. The biggest part of municipality is occupied by Iori highland, which goes to the extreme south-east part, to Eldari lowland. Eldari lowland is the only place in Georgia, where semi desert landscape is developed. The municipality teritory includes the Gombori ridge south-east ending and also Alazani lowland part from the village Samtatskaro till the river Agrichai connection. Hydrological network is poorly developed in Dedoplistskaro. We meet short temporary rivers in this region. In the district are flowing following rivers: Alazani, Iori, Velijvari, Lekistskali, Uzundaraskhevi, Kushiskhevi, Ghoristskliskhevi, Kumuriskhevi, Pantishariaskhevi and others. There are some lakes as well. Kochebi lake and Patara lake are worth to mention. Dedoplistskaro is characterized with flora and fauna diversity . We meet here semi desert vegetation, also prairie, rare forests and grove forests. We must say couple words about Vashlovani National Park, which is having an amazing landscape. On the territory of municipality are spread different plants, the animals are also quite various. For example we meet here stripped hyena, gazelle, lynx, jackal, fox, wolf, Lelian's cat, badger and others.
On the territory of Dedoplistskaro is developed two types of climate, in south is moderately warm steppe climate, in north is moderately humid climate. The average yearly temperature is 10,3 °C.


What to see
Dedoplistskaro municipality has diverse nature and cultural monuments. We meet unique landscape here. He most popular attraction is Vashlovani National park, where are steppes, deserts, mud volcanoes, rare flora and fauna spices. One more remarkable place is Tcachuna Managed Reserve. Exotic and exciting is Takhtitepa mud volcanoes. In the widely open area Dali water reservoir, which has an extremely blue color makes you hold your breath. For the bird watching Artsivi gorge is an amazing place. Dedoplistskaro is rich with cultural monuments as well. We meet here the different period monuments, starting from the ancient times till the medieval period. In the municipality you can visit such ancient settlement places as: Nazarlebi, Karsistskali and Didi Shiraki valley. The important monument is Khornabuji castle-town, which is rich with the history and has fascinating views. Ozaani church, Machkhaani Archangel church and Elia monastery are worth of your attention. In Dedoplistskaro is located a museum, which has the exposition dated back to VI-I BC till late feudal period.


nature
Vashlovani National Park
Tchachuna Managed Reserve
Dali Reservoir
Takhtitepa mud volcanoes
Artsivi gorge


cultural monuments
Khornabuji
Elia Monastery
Ozaani church
Machkhaani Archangels church
Mirzaani "Alaverdi" church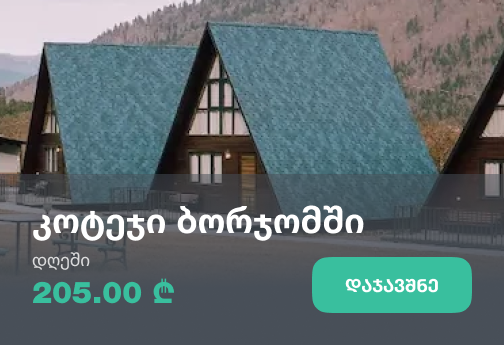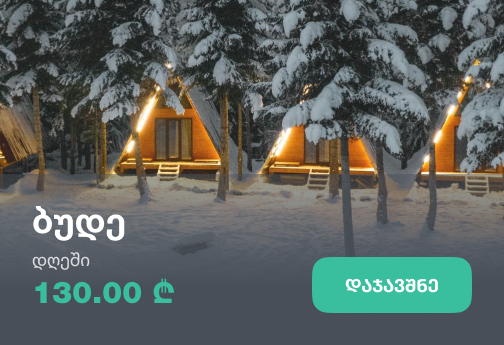 Our guides are ready to help you on this trip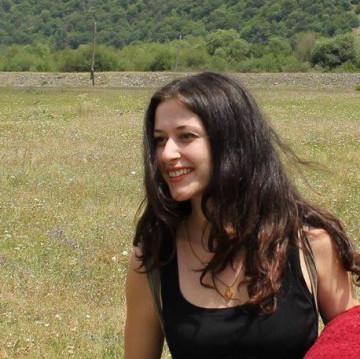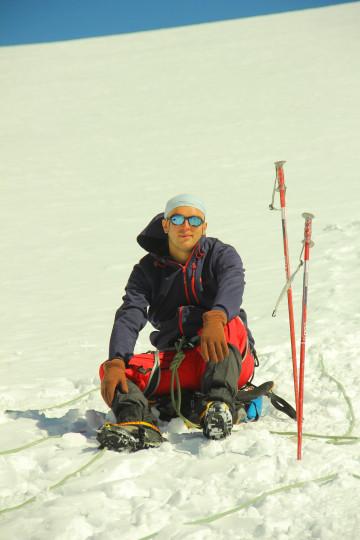 +29
Book a tour online!
Buy our tours online and explore incredible Georgia!
See all
Write review and rate destination
Help other travelers use your experience.
Review this destination, share your thoughts, impressions, pros and cons.
Let's make traveling easier than ever.
Write a review
Review Dedoplistskaro
Login