About Dviri Fortress
Best time to visit: All Season
Dviri Fortress is one of the most important objects of historical monuments of Borjomi region. The ruins of the fortress are located in the west of the village of Dviri, on the right bank of the Mtkvari River, on a mountainside. By architecture and construction layers, the fortress belongs to the XIII-XIV centuries. Traces of late changes are also identified. The fortress has a different plan. It is built in two tiers and the walls are built of a mixture of local stones.
Dviri Fortress was one of the strategic sites of the Borjomi gorge with another strategic sites.
This is confirmed by the treasures of the Byzantine coins of the XI century, discovered in the XX century. Also abutments on Mtkvari River near the fortress.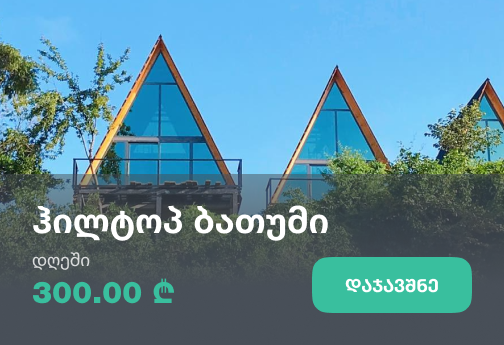 Where to stay In Samtskhe - Javakheti
Write review and rate destination
Help other travelers use your experience.
Review this destination, share your thoughts, impressions, pros and cons.
Let's make traveling easier than ever.
Write a review
Review Dviri Fortress
Login