About Ghebi
Best time to visit: All Season
Ghebi - Village in Oni Municipality. Located in Racha-Lechkhumi and Kvemo Svaneti region, on the left side of River Rioni. 1350 meters above sea level. 35 km from Oni.


History
The folk legend of the foundation of the village Ghebi (Ghebi- in Svan language "Gheb" means deepened place) says that it was founded by a painter escaped from Lechkhumi, He has been in mountainous Racha for the reason of fleeing because of killing a man in Lechkhumi. Here he continued his work as craftsman and painter and that's why this place is called Ghebi (in Georgian painting is "sheghebva"). Then here settled down different people from different origins. At first, there should be a resident of Lobjanidzes' ancestor Khoshita Lobjanidze, who settled at the right side of Rioni and has built its tower there. According to the legend, free Ghebi people did not reconcile to the serfdom and decided to destroy their masters. Zviada Lobjanidze was the commander of the conspiracy. The people bribed Arishidzes' steward, Gagnidze, with the help of which two brother Arishidzes were killed when returned from hunting. According to the legend, the third brother planned to cross the river Rioni by a horse. She was followed by a woman in the water and asked him to help her in crossing the river. A woman was called Doduk. Arishidze helped her to get on a horse but Doduk in the middle of the way has thrown him from the horse and both of them died. Doduk's will was that after killing Arashidze they had to have baked a bread-roll for her. Ghebi people are baking it till today. When someone dies his/her relatives bake 2 bread-rolls for Doduk as a tradition. Ghebi is referred to in historical Sources from 1503.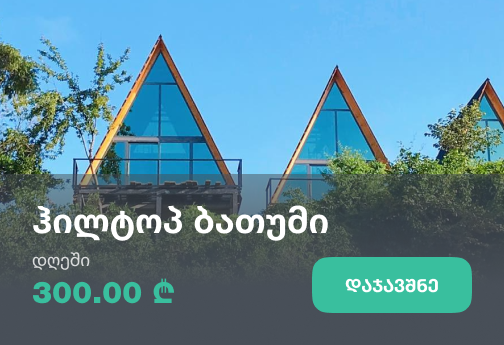 Write review and rate destination
Help other travelers use your experience.
Review this destination, share your thoughts, impressions, pros and cons.
Let's make traveling easier than ever.
Write a review