მახუნცეთში ჯომარდობის შესახებ
Best time to visit: Spring, Summer
If you want to try something other than sea in Adjara and you are looking for an extreme, you should go to Makhuntseti for rafting!
Rafting club "Rafting in Makhuntseti" offers rafting in Adjara, on the river Adjaristskali.
Anyone can raft with us at any time of the year.

Rafting age starts from 1.5 year and it is not limited.

The price includes a raft boat, instructor, life jackets and helmets.

We work from 9 a.m. to 9 p.m.

Visit us and create unforgettable memories with us.

Includes
Helmet
Rescue vest
Rafting Boat
Instructor
+995 599 318 015
Today : 09:00 - 21:00
Monday: 09:00 - 21:00
Tuesday: 09:00 - 21:00
Wednesday: 09:00 - 21:00
Thursday: 09:00 - 21:00
Friday: 09:00 - 21:00
Saturday: 09:00 - 21:00
Sunday: 09:00 - 21:00
You can cancel your order automatically anytime before start date. Please see the chart below to find out commission fees according to cancellation date. In case of online payment, money will be refunded to the credit card (which was used in the transaction) within 7 business days.
0%
0% cancellation commission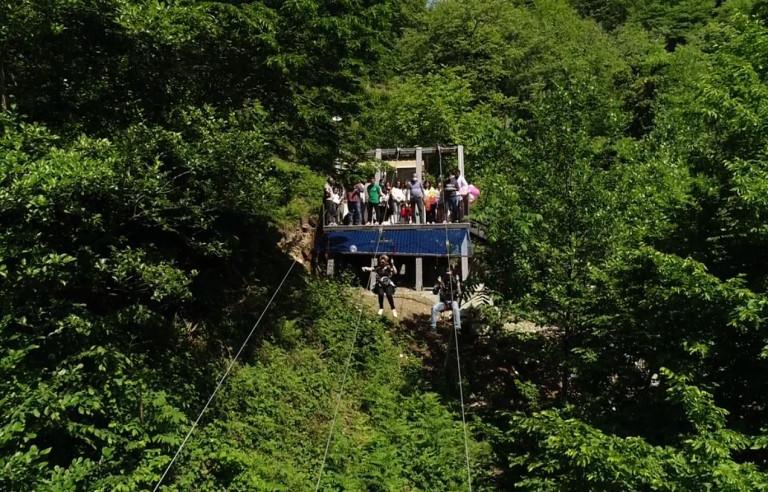 Zip Line
Zip Line in Makhuntseti
Are you ready to get unforgettable and intense emotions? Imagine a 118-meter-high, 512-meter-long zi...
70.00 ₾ per person
Book
Review Rafting in Makhuntseti
Login