About Khornabuji fortress
Best time to visit: All Season
Khornabuji -The medieval fortress town is located in eastern Georgia, near Dedoplistskaro, in the region of Kakheti,at 800 meters above sea level. Khornabuji fortress, (in XVIII century sources it was called Choeti), often called "Fortress of queen Tamara".
History
Appended to the king Bakur (the king Varaz-Bakar is also mentioned) in the IV century. In the sources it is first mentioned in the V century, when King Vakhtang I Gorgasali founded Episcopal Cathedral here. He also gave Khornabuji fortress(with Cheremi and Nekresi) to his son, Dachi I Ujarmeli. In the first half of the VI century, after the abolition of the kingship in Kartli, Khornabuji was a resident of the Persian Empire. In the second half of the VI century, the city was released. After, the young line of Erismtavari of Kartli owned it. From the VIII century, after the creation of the principality of Hereti (hereafter the Kingdom of Hereti), Khornabuji became one of its Saeristavo's center (in the 30s of the XI century, Vache Eristavi of Khornabuji is mentioned). In the 60s of the XI century, Khornabuji was owned by the Emir of Gandzi, Fadl but in 1068 the king of Kakheti-Hereti, Aghsartan I returned it. After the formation of the unified feudal monarchy of Georgia (beginning of the XI century) Khornabuji (the edge of the country) became the center of the Saeristavo. Here was the residence of feudal family Makhatlisdze. In the 60s of the XIII century it was raided by the Mongolian army, with the command of Barka-khan. In the first quarter of the XVII century, Khornabuji residence was owned by Feikar-Khan, who was appointed as the head of the part of Kakheti by Shah Abbas I. In the spring of 1625 Giorgi Saakadze released Khornabuji from Persians. Here King Teimuraz I captured the opponents, the heads of feudal family of Javakhishvili.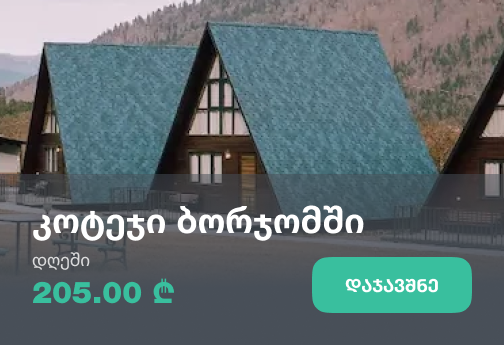 Write review and rate destination
Help other travelers use your experience.
Review this destination, share your thoughts, impressions, pros and cons.
Let's make traveling easier than ever.
Write a review
Review Khornabuji fortress
Login