About Kolagiri Fortress
Best time to visit: All Season
The Kolagiri Fortress (the Tsurtavi Fortress, the Queen's Fortress) is located in the village of Tsurtavi (formerly Kolagiri), in the Bolnisi Municipality, Kvemo Kartli region. It was built by Queen Darejan in 1788-1798. During this period, Kvemo Kartli was in a very difficult situation: the majority of the population was not Georgian, and the Christian population was severely oppressed. Due to this reason, building a fortress became necessary. It is known that the Pasha of Akhaltsikhe repeatedly attacked the fortress during its construction in order to stop this process. The fortress is located in an open area, which is easily approachable from all sides. It is noteworthy that at the same time it fully meets all the military-strategic requirements and capabilities of its time. Since the beginning of the 19th century, the Kolagiri fortress, like other fortresses, has lost its function. Today, on the territory of the fortress, there is a nunnery named after the Ketevan the Martyr (Queen of Georgia).
Architecture

The Kolagiri Fortress (the Tsurtavi Fortress, the Queen's Fortress) is a building with a square plan that covers a fairly large area. The fortress has two entrances: the main entrance is located in the center of the northeastern wall, and the second entrance is on the opposite side from the first. The facade of the central gate is decorated with stones with images of lions; in addition to these reliefs, it is decorated with diamond-shaped brick ornaments and alternating lines of white and red bricks. The walls of the fortress fence consist of two tiers, the first tier is blank, while the second has a battle path and a defensive wall. Large round four-story towers are built in the corners, and rectangular three-story towers are built in the western and eastern walls. The large towers were used both for dwelling and for battles, and all four large towers have a fireplace and a latrine. All towers are equipped with loopholes, embrasures and parapets. On the territory of the fortress there is a small hall-type church.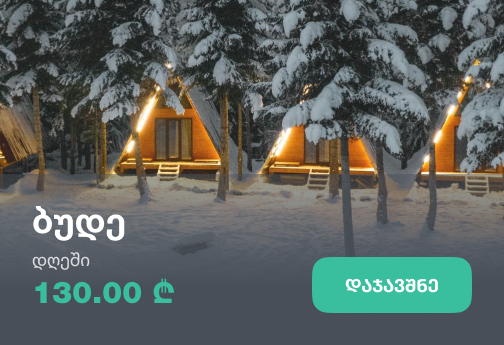 Write review and rate destination
Help other travelers use your experience.
Review this destination, share your thoughts, impressions, pros and cons.
Let's make traveling easier than ever.
Write a review
Review Kolagiri Fortress
Login