About Maghalaant Tower
Best time to visit: All Season
Maghalaant Tower (Papua Maghaladze Tower) is located in Shida Kartli region, near Kaspi municipality, near the village of Tsinarekhi. It is part of the Maghalaant church complex. The tower stands on the higher and overlooks the complex. The Maghalaant Church complex consists of monuments from different periods. The tower dates back to 1679. The building has four floors and it's built of the crashed stones and bricks. The monument is quite damaged, only the third floor is covered, the doors and windows have lost their original shape. The building also had the forth uncovered floor. There are the holes for gun shoot on each floor. There are fireplaces on the first and third floors. An image of St. George killing a dragon and other reliefs can be found on the south-west facade. The entrance is to the north-east, at the ground level.
How to get there
Maghalaant Tower and Maghalaant Church Complex are located in Shida Kartli region, Kaspi municipality, 2.5 km from the village of Tsinarekhi. You can go by a car, a dirt road leads to the Maghalaant complex.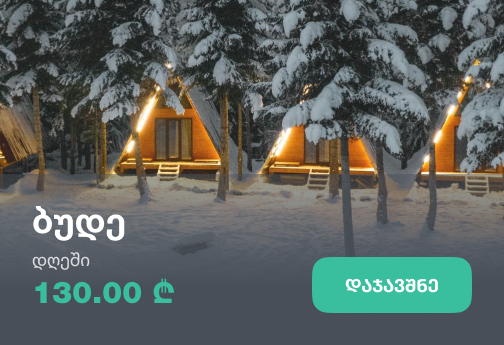 Where to stay In Shida Kartli
Cottage
Park Hotel Surami Chalet
If you are looking for a place for a healthy vacation near Tbilisi, you should definitely come to Su...
590.00 ₾ per person
Book
Write review and rate destination
Help other travelers use your experience.
Review this destination, share your thoughts, impressions, pros and cons.
Let's make traveling easier than ever.
Write a review
Review Maghalaant Tower
Login