About MyLarda
Best time to visit: All Season
❤️ After several months of hard work, we can proudly say that MyLarda cottages are officially open and ready to receive guests.

🥰 Where are MyLarda cottages located?
The cottages are located in Hatsvali, one of the spectacular places of Svaneti, 8 km from the center of Mestia. At the beginning of the Hatsvali ski trail. (50 meters from the cable car).
❤️The place can be reached by car and cable from Mestia.
Description of cottages:
While visiting MyLarda, you will find two cottages. Each cottage can accommodate five people:
Cottage #1
includes:
✅ 2 bedrooms;
✅ bathroom;
✅ kitchen;
✅ living room;
Cottage #2
includes:
✅ 1 bedroom;
✅ bathroom;
✅ kitchen;
✅ large living room;
🤍 Both cottages include:
✅ Wi-Fi;
✅ complete kitchen supply kitchen inventory (also coffee, tea, sugar, and salt);
✅ towels (large & small) and bath-robes for five people;
✅ bathroom accessories for five people (soap, shampoo, shower gel, toothpaste & brush, and hair dryer).
✅ cold/hot water;
In the outdoors, you will find:
🤍 Great view of Ushba;
🤍 Swings;
🤍 Hammocks;
🤍 Terrace;
🤍 Place for barbecue.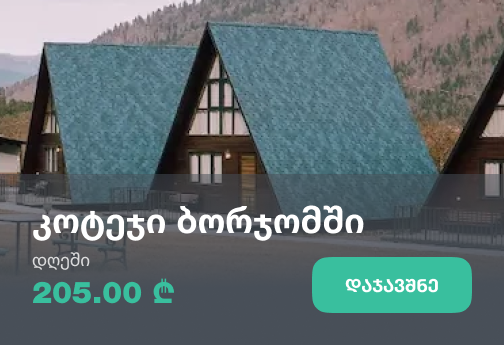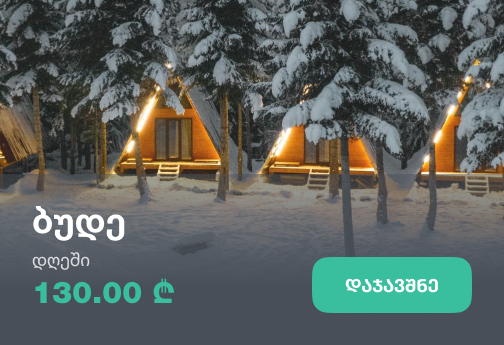 Book a tour online!
Buy our tours online and explore incredible Georgia!
See all
Write review and rate destination
Help other travelers use your experience.
Review this destination, share your thoughts, impressions, pros and cons.
Let's make traveling easier than ever.
Write a review