About Sakinule Cave
Best time to visit: Spring, Summer, Autumn
Sakinule Cave (trans.- freezer cave) a natural cave in Racha, Ambrolauri Municipality, 3 km away from the village Nikortsminda, 1200 meters above sea level. Produced in Lower Cretaceous limestones. The cave contains ice stalactites, stalagmites, centuries-old ice columns (some columns are 8 meters high, while the circumference is 20 meters) and cascades.
Sakinule Cave- a deep cave in the rock, a natural well, where the temperature is zero degrees at any time of the year, and water droplets seeping from the rock turn into ice as soon as they fall to the ground.



How to get there
The cave-freezer is located near the village of Nikortsminda, on the road opposite the Nikortsminda church, 3 km away. There is a dirt road from the village for 2.5 km, and the last half km is a hiking trail. There are signs on the way from Nikortsminda to the cave-freezer.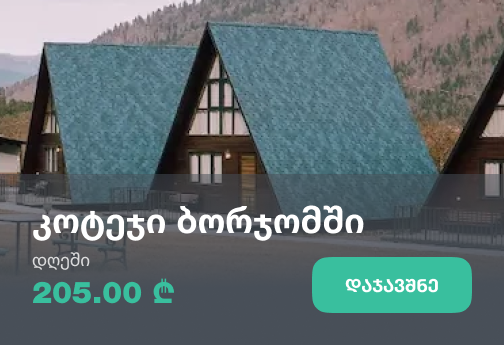 Write review and rate destination
Help other travelers use your experience.
Review this destination, share your thoughts, impressions, pros and cons.
Let's make traveling easier than ever.
Write a review
Review Sakinule Cave
Login