About Timotesubani
Best time to visit: All Season
Timotesubani (Kimotesubani)- The village is located in Borjomi municipality (Tsagveri community). It is situated in the Gujaretistskali valley, in the historic center of Tori, at the southern slope of the Gvirgvini ridge. Timotesubani is situated at an altitude of 1100 meters above sea level, 17 km southwest from Borjomi, 2 km from the resort of Tsagveri.
In Timotesubani there is a cathedral of the Holy Virgin Mary constructed between the 12th – 13th centuries, with the support of Shalva Akhaltsikheli. Presumably Shalva Akhaltsikheli is also buried in the territory of the church. Also there are houses in an inaccessible cave which are probably built in the Middle Ages.
Timotesubani represents a holiday resort as well, where are beautiful nature, fresh air, calmness and mineral waters.There are family hotels and cottages in the village.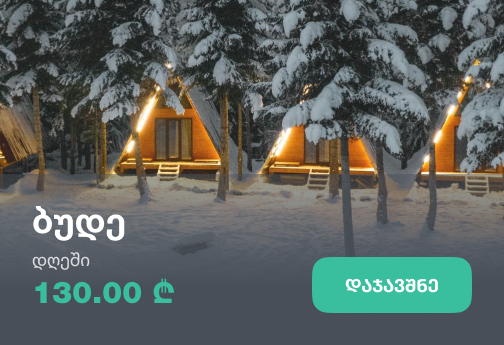 Where to stay In Samtskhe - Javakheti
Write review and rate destination
Help other travelers use your experience.
Review this destination, share your thoughts, impressions, pros and cons.
Let's make traveling easier than ever.
Write a review
Review Timotesubani
Login