About Baraleti church
Best time to visit: All Season
Baraleti church is located in the Samtskhe - Javakheti region, in Akhalkalaki Municipality, in Baraleti village. It is a two-nave basilica of the XIII century. Eastern nave terminates in a semi-circular apse. The central nave vault leans on an arch that is moved on the north pilaster and the southern capital. The southern nave is lower and narrower and it is split from the central boat with the arches. The church is built of square hewn stone and it is closed with the stone slab. The entrance is from the south. Each facade is pierced by a single window. The walls contain shelf-like eaves. There are four pilasters in the north wall and columns in the south instead of the pilasters. On the pilasters and capitals, which hung on the top of the columns, the vault arches are moved. Facade decoration is scarce. On the south wall of the central nave is depicting Daniel in the lions' den. Nowadays, the figure of Daniel is lost as a result of the increase in the window cuts. At the top of the west window is a Bolnisi medallion. There is a building inscription on the eastern facade: "At that time the King Lasha built this church." A Pavillion of the bell tower was superimposed on the western edge of the church in the 19th century. The church is whitened from the inside, there are also traces of whiteness from the outside. The interior is so plastered that it is difficult to tell the originality of its structure. You can also visit the XIX century Baraleti Armenian Church in the village.
how to get there
The village of Baraleti is 20 km away from Akhalkalaki. The asphalted highway goes to the village.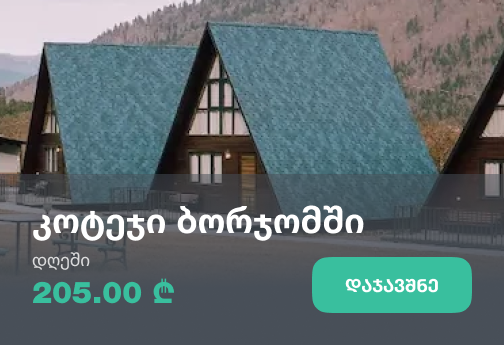 Where to stay In Samtskhe - Javakheti
Write review and rate destination
Help other travelers use your experience.
Review this destination, share your thoughts, impressions, pros and cons.
Let's make traveling easier than ever.
Write a review
Review Baraleti church
Login