Dariali Monastery Complex
About Dariali Monastery Complex
Best time to visit: All Season
Dariali Father Monastery Complex, named after the Archangels - is located in the region on Mtskheta-Mtianeti, in the municipality of Stephantsminda, Kazbegi,1300 meters above the sea level, near the border of Russia-Georgia. The complex itself unites several churches. For future plans, in this Father Monastery, there are going to be built 12 temples.
The construction of the monastery was underpinned in 2005, with the initiative of the patriarch of Georgia. Later, in 2011, the Catholicos-Patriarch of all Georgia and the spiritual leader of the Georgian Orthodox Church, the Archbishop of Mtskheta-Tbilisi and Metropolitan Bishop of Bichvinta and Tskhum-Abkhazia, His Holiness and Beatitude Ilia II blessed and consecrated the temple of Archangels.
The Monastery Complex is 10 kilometers away from the center of Stephantsminda/Kazbegi, and 150 kilometers, from the capital city.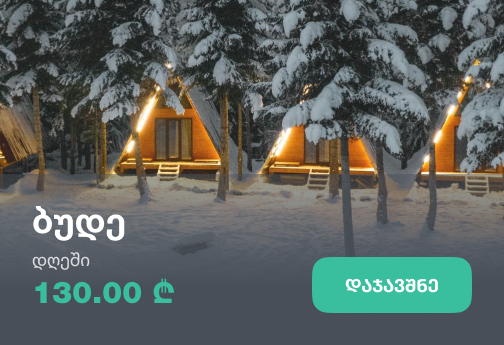 Tours In Mtskheta - Mtianeti
Review Dariali Monastery Complex
Login