About Stepantsminda (Kazbegi)
Kazbegi is a municipality located in the historical gorge of Mtskheta-Mtianeti region of Eastern Georgia. It has been inhabited since ancient times. Kazbegi treasures dating back to VI-V century B.C are found here, which is associated with the religious cult of the ancient tribes of the Caucasus. The nature of Kazbegi is distinguished by its beauty. Mountains, cliffs, waterfalls and alpine lakes attract many vacationers, travelers and mountain sports enthusiasts. Many holidays are celebrated here (Atengenoba, Spatangelozoba, Kazbegoba, Gergetoba, etc.), where you will get acquainted with the customs of the gorge and the local cuisine. Kazbegi is also rich in important cultural monuments. Among them, Gergeti Trinity is especially famous. The amazing view of Mkinvartsveri makes the church special and unforgettable. An important part of Georgian ethno-culture are the slate houses, castles-towers and shrines, which have the status of a cultural monument. In this region you can enjoy mountain coolness, skiing in winter, hiking, interesting monuments, mineral waters, lush alpine meadows, red volcanic rocks and fill with impressions that will become unforgettable memories.


Geography and climate
Kazbegi municipality is located in eastern Georgia, in the Mtskheta-Mtianeti region and includes the territory of the historical region, the gorge. Its administrative center is Stepantsminda. It is bordered by Dusheti Municipality to the southeast, Akhalgori Municipality to the south, Java Municipality to the west, and the Russian Federation to the north. The territory of the municipality is completely mountainous. The main orographic unit is the Caucasus of the gorge, as well as the ridges of the meridian Shani, Kuro and Kidegani; From the side ridges - Khokhi ridge. The hydrographic network is frequent. The municipality is rich in rivers, lakes, glaciers and mineral springs. On its territory is Kazbegi National Park, where we meet many rare species of animals or birds. The main river is the Tergi, the length of which is up to 85 km here and originates in the glaciers of the Khokhi ridge. The river Mtiuleti Aragvi also flows on the territory of the municipality. Kazbegi municipality has a high altitude climate zone: starting from moderately humid, ending with high humid permanent snowy climate of the highlands. At 1740 m above sea level there is a moderately humid climate, with cold, dry winters and long, cool summers, where the average annual temperature is -5.2 ° C in January and 14.4 ° C in July. Above 2000 m there is a lack of real summer weather. Above 2000 meters, there is a climate devoid of real summer. The average annual temperature at 3650 m is -6.1 ° C, and in January - 15 ° C.


What to see
Kazbegi attracts many tourists with its beautiful, diverse nature and important cultural monuments. Medieval temples built on the top of the mountain with wonderful views, villages lying on the slopes and castle-towers preserve the history of Georgia, unbelievable stories and myths. The harmonious combination of natural beauty and culture is one of the things that makes this side special. Grand mountains, waterfalls, lakes and valleys make Kazbegi very interesting for hikers and for those who like to relax in the mountains. There are many tourist routes here where you can find adventures and a sense of freedom. Here you can travel by tent, as well as relax in high-class hotels. Gergeti Trinity, Juta Chaukhs, Kelitsadi located in Red Volcanic Mountains, waterfalls hidden in the greenery of Gveleti and Arshia, Truso Valley with villages and travertines and many other incredible beautiful places promise a journey into a magical, world full of surprises.


Nature


Cultural Monuments
Dariali Monastery Complex
Sioni Church Complex of Khevi
Abano Mother's Monastery
Elijah the Prophet Fathers Monastery


Resorts
Kazbegi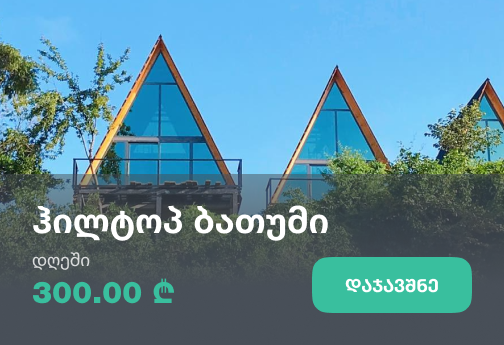 Recommended duration: 2 days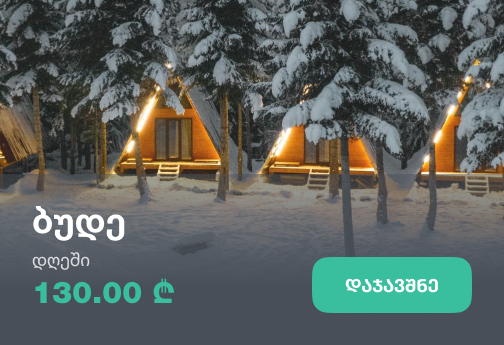 Our guides are ready to help you on this trip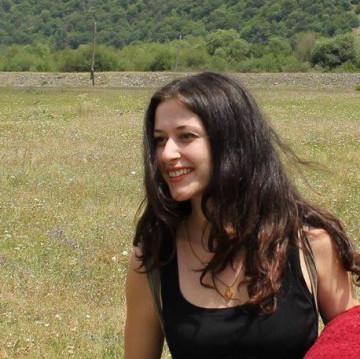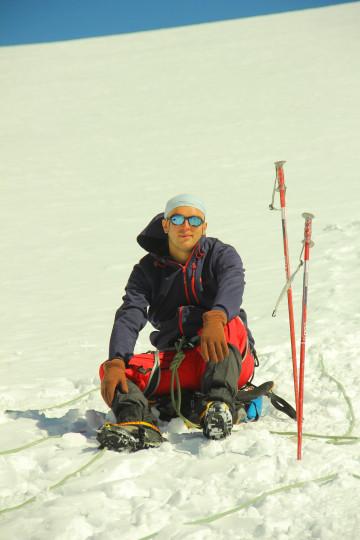 +29
Book a tour online!
Buy our tours online and explore incredible Georgia!
See all
Tours In Mtskheta - Mtianeti
Kazbegi is very beautiful with its stunning views from everywhere. Here you can see waterfalls, Gergeti church, glacier and even one of the highest summit in Georgia. I love Kazbegi because it's easy to get there and this place offers variety of attractions for all kind of traveler from 5* hotels to 5K summit.
Review Stepantsminda (Kazbegi)
Login