Day Trip to Bateti Lake-Dzama Valley
About Day Trip to Bateti Lake-Dzama Valley
Best time to visit: Autumn
If you have only one day free and you want to arrange a small hike, unwind in nature, by the lake, or just have a picnic with friends, this place will live up to your expectations.
The company "GTG TOUR" offers an unforgettable full-day tour in Dzama Valley, where we will visit the monasteries and at the end, we will relax on Bateti Lake. Book now and get ready for unforgettable adventures!
The tour starts in Tbilisi. The first spot is the Kintsvisi Monastery, which is one of the most important examples of Georgian architecture. Kintsvisi painting is distinguished by its sophistication and high artistic value, which is of great importance for the history of the development of Georgian and medieval monumental painting in general.
After that, we will see the Mzovreti Monastery. The complex has been renovated at present; there are 3 functioning temples in the area, there is also a monastery dedicated to the Assyrian Fathers, a library and a magnificent garden built by the fathers living there.
Sarkineti Fathers' Monastery is a rock-cut church named after Shio Mghvimeli. The excavation of the temple began in 2008 and was opened and blessed in 2011. Shio Mghvimeli Church in Sarkineti is the first temple built in a rock cave since the 14th century.
Finally, we will visit Bateti Lake. It is rare to find a lake hidden in such greenery and easy to reach. Spring is especially beautiful here, in sunny weather, when the forest around the lake is covered with green colors.
Safety:
The main task of our team is to complete the tour without any shortcomings. We will take care of your safe movement with a well-maintained minibus and an experienced driver. So we do not drink on the road, we do not dance while driving and do not come to the meeting place drunk.
What to consider:
Wear sporty/comfortable outfits. It is advisable to take a raincoat with you. Wear comfortable and low-profile shoes so that you could walk without difficulty.
Difficulty:
The tour is of medium difficulty and does not require special physical training. The total walking distance is 6 km.
Itinerary:
01
დღის განრიგი:
თბილისიდან გავალთ დილის 7 საათზე, გზაში ერთხელ ვჩერდებით მაღაზიასთან, ამის შემდგომ ვნახავთ ყინწვისის მონასტერს, ორთუბნის მონასტერს, სარკინეთის და მზოვრეთის მონასტრებს, ამის შემდგომ გავემართებით ბატეთის ტბისკენ, შევწვავთ მწვადებს, ვიპიკნიკებთ და განვიტვირთებით
Transportation:
ტურის განმავლობაში ვიმგზავრებთ კომფორტული, გამართული მიკროავტობუსით.
Meeting place
მეტრო დიდუბის ზედა ამოსასვლელი
+995 599 318 015
Necessary equipment
Raincoat
Spare set of clothes
გასათვალისწინებელი პირობები:
❌არ ვყრით ნაგავს
❌არ ვსვამთ ალკოჰოლურ სასმელს სალაშქრო სვლის დროს
❌ვმოქმედებთ ჯგუფურად და ვითვალისწინებთ ორგანიზატორის მითითებებს
❌არ ვბილწსიტყვაობთ
❌აუცილებელია სპორტული ფეხსაცმელი
You can cancel your order automatically anytime before start date. Please see the chart below to find out commission fees according to cancellation date. In case of online payment, money will be refunded to the credit card (which was used in the transaction) within 7 business days.
0%
4 days before
Until 2022-10-26 07:00
You will be charged by 0% in case of cancellation 4 days before.
-100%
Less than 4 days before
Until 2022-10-26 07:00
You will be charged by 100% in case of cancellation less than 4 days before.
Where to stay In Shida Kartli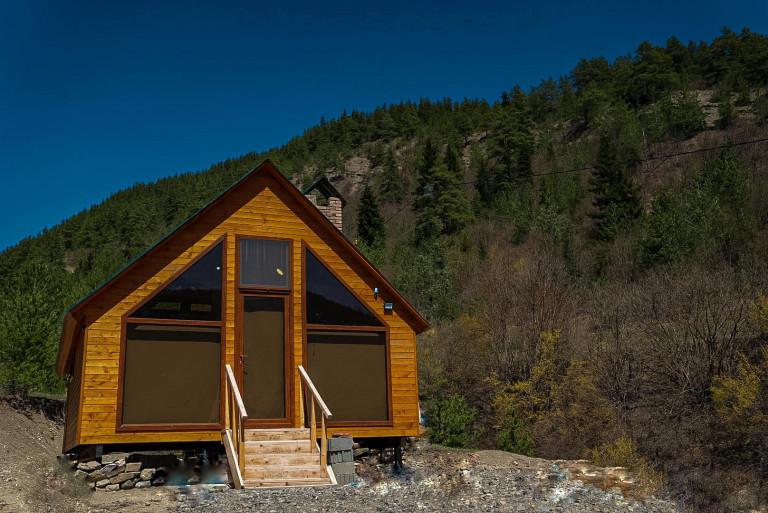 Cottage
Cottage in the Ateni Valley
Well-maintained cottage Free Feel Continental is located in the Ateni gorge, in the village of Kvemo...
250.00 ₾ per person
Book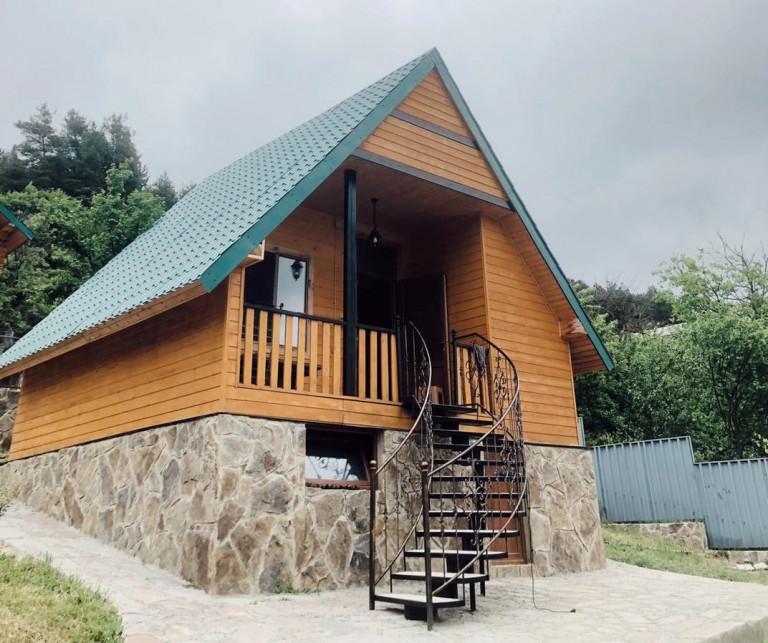 Cottage
The Hut in Surami
The cottage is located in the small town of Surami, which is one of the most important resorts in Ge...
170.00 ₾ per person
Book
It would have 5 stars if the guide had spoken English.
Review Day Trip to Bateti Lake-Dzama Valley
Login