About Ethno House inn
Best time to visit: All Season
The region of Tianeti has been given the status of Green Municipality, which means fresh air and a healthy environment. 
''Ethno House'' is located in the region of Tianeti, specifically in Daba Tianeti, on #4 Niko Firosmani street. 1106 meters from the level of the sea. 200 meters from Kujana garden, 700 meters from the auto station, 900 meters from river Iori, 2 kilometers from river Kusno and 4 kilometers from river Sagami. 27 kilometers from lake Sioni.

The house is located in a calm neighbourhood. Yard area is 1400 square meters, which includes a little garden and different kinds of fruits and vegetables and is completely green through summers. 

The house itself has two stories, 250 square meters in total. There are 3 bedrooms with a shared bathroom for now and equipped with comfortable beds. Also shared guestroom, kitchen, and balconies.  In winter central heating and especially the fireplace make it even cosier and makes you feel like home. House is newly renovated and equipped with TV (with channels from various countries of the world) and free wifi to communicate with civilization. Overall here you can find everything you need to have a nice calm vacation in Georgian mountains. 

In summers air temperature during daylight is +25 to +32 degrees Celsius and evenings are a little chillier like +20 degrees Celsius. Winters are cold and snowy, very white and beautiful, with the temperature -17 to +3 degrees Celsius.  

In ''Ethno House'' you will often hear music, the rarest folk songs are performed by different art groups. Hosting group of singers is called ''Mcheli'' which includes two members of the hosting family. 

''Ethno house'' also offers you variable tours and masterclasses. There you can experience fishing, cooking national traditional meals, farming, planting, harvesting, making a vodka-like drink called "Jipitauri", also listen and sing national songs, so it will never be boring with us.  

Welcome to ''Ethno House'' !!!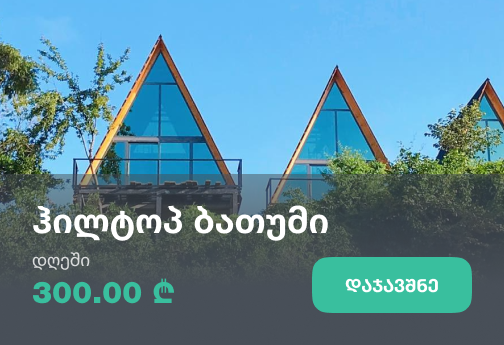 599319819; 599401014
ethnohouseinn@gmail.com
Today : 24 Hours
Monday: 24 Hours
Tuesday: 24 Hours
Wednesday: 24 Hours
Thursday: 24 Hours
Friday: 24 Hours
Saturday: 24 Hours
Sunday: 24 Hours
Recommended duration: 1 day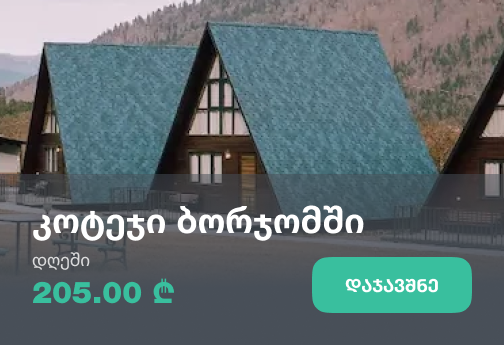 Book a tour online!
Buy our tours online and explore incredible Georgia!
See all
Pricing
| Price for 1 person: | |
| --- | --- |
| Overnight stay | 25 Gel |
| Overnight stay with Breakfast | 35 Gel |
| Preparation of traditional dishes (Making of khinkali; baking khachapuri; preparation of curd cheese (seasonally); Jipitauri- Making local vodka (seasonally)) | 30 Gel |
| Fishing tour (Fishing on the Iori River or on the Sioni Reservoir. Seasonally) | 20 - 30 Gel |
| Agro tour (Milking a Cow; Harvesting E.T.C ) | 30 Gel |
| Folk tour (45-minute program (live performance of Georgian-folk songs) + masterclass. Learning 1 song) Minimum 6 Person) | 50 - 60 Gel |
| Hiking-picnic and visit local sights | 30 Gel |
Tours In Mtskheta - Mtianeti
Write review and rate destination
Help other travelers use your experience.
Review this destination, share your thoughts, impressions, pros and cons.
Let's make traveling easier than ever.
Write a review
Review Ethno House inn
Login