About Gabriadze Theater
Best time to visit: All Season
Rezo Gabriadze's puppet theater is located on Shavteli Street in the old part of Tbilisi. It is the first Georgian puppet theater in Tbilisi. The theater was built in 1981 by Rezo Gabriadze. It has an individual, interesting architecture and is one of the most popular sights in Tbilisi. The clock tower created by Rezo Gabriadze in 2010 became the face of the theater. Once an hour, a golden angel comes out of the painted doorway and rings the bell with a small hammer. Twice a day, at 12:00 and 19:00, you can see a wonderful puppet show - "Circle of Life". To see this fabulous spectacle, the clock tower is visited by many tourists and locals. At the bottom of the tower are two ceramic panels with several hundred tiles. The tiles were made and painted by Rezo Gabriadze with his own hands. Rezo Gabriadze theater is one of the most special and magical places. The theater has traveled to many countries around the world with its performances and participated in many international festivals. On the right side is the Theater Cafe - "Gabriadze". In Gabriadze Theater you can see the special performances: "Autumn of My Springtime", "Stalingrad", "Ramona" and "Marshal de Fantini diamonds." Near also is one of the important monument - VI century temple - Anchiskhati.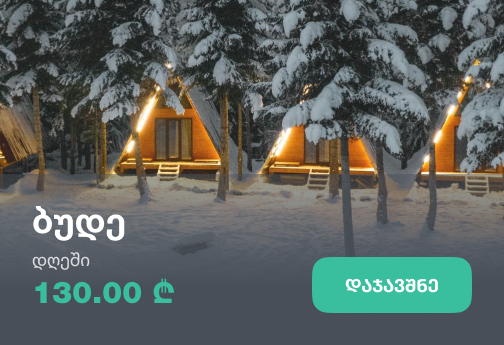 Write review and rate destination
Help other travelers use your experience.
Review this destination, share your thoughts, impressions, pros and cons.
Let's make traveling easier than ever.
Write a review
Review Gabriadze Theater
Login