About Old Tbilisi
Best time to visit: All Season
Old Tbilisi - the historical part of the city of Tbilisi, includes the districts and settlements that until 1936 were called "Tiflis". Old Tbilisi includes the following districts: Abanotubani - Kharpukhi (or Tbilissi, then Seyidabad), Kala, Isani - Avlabari, Sololaki, Mtatsminda, Vere, Ortachala, Chugureti, Didube, Nadzaladevi.
Most of the sights of Tbilisi are gathered in Old Tbilisi and, therefore, it is the main center of tourist attraction. This district is distinguished by Abanotubani - still functioning sulfur baths. As well as churches and museums, Sharden Street, where popular restaurants, open-air cafes, nightclubs, galleries and more are located. Another main charm of old Tbilisi is the architecture - old street vendors, wooden carved houses and balconies.
Old Tbilisi has been a UNESCO World Heritage Site candidate since 2007.
History
Tbilisi is one of the oldest cities in the world. It existed as the capital of Iberia and is thus reported in ancient Georgian and foreign literature.
The first settlement in Tbilisi originated in the 4th century, and in the middle of the 5th century, King Vakhtang Gorgasali of Kartli began building the city here. His successor, Dachi, declared Tbilisi the capital of the Kingdom of Kartli. Leonti Mroveli considered the city of Tbilisi to be inhabited before the Christian era. According to the "Conversion of Kartli", before King Vakhtang Gorgasali, Tbilisi was a city, and after King Bakur, Tbilisi replaced the city Mtskheta..
Tbilisi consisted of three cities - Tiflis (Tbilisi), Kala and Isni. The Mtkvari River divides the city into two parts.
The city of Kala was confined to a fortress and enclosed by the right bank of the river. The upper square of Kala Fortress included the royal residence, palaces, churches, theological schools, baths, observatory.
There was a Royal Palace Garden on the south slope. The northern slope was occupied by monastic complexes, which are referred to as fortress churches. The waterfalls of the Tsavkisi River flowed on the northern slopes and were suitable for sailing to the Mtkvari River.
It is interesting how the old city planning developed in old Tbilisi. In the 5th century, the city center was considered to be the so-called Kldisubani, the upper part of the fortress (Gorgasali) square before Kvemo Bethlehem, the surrounding area of ​​Mukhrantubani, the King's Square, later, by the 19th century, the city center was moved to Sololaki.
The square is a vital space for the city, in which traffic flows in every direction and spreads. The architectural solution of the square space was of great importance in all developed countries.
Tbilisi has always been distinguished by urban customs, urban jurisdiction, moral, aesthetic and traditional peculiarities.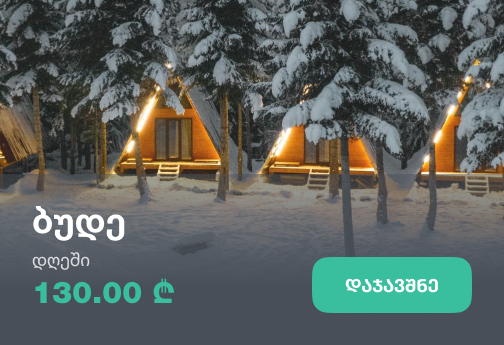 Write review and rate destination
Help other travelers use your experience.
Review this destination, share your thoughts, impressions, pros and cons.
Let's make traveling easier than ever.
Write a review