About Shardeni Street
Best time to visit: All Season
Shardeni Street is a small walking street in Tbilisi, in the Upper Kala district, between Vakhtang Gorgasali square and Sioni Street. It has always been one of the centers of cultural and social life in Tbilisi. There are still many art galleries, salons of vitreous enamel and other handmade items, as well as bars and restaurants in Shardeni. It is one of the most popular, crowded, interesting and attractive places in Tbilisi. Here you can get acquainted with the works of contemporary Georgian artists, buy different and original items, and listen to good music. In Shardeni you will also find many good places to have fun and spend time pleasantly. There is a small field and square at the beginning of the Shardeni Street, where the bronze statue, so-called "Tamada" stands and which is the copy of the VII century BC sculpture found in the ancient settlement of Vani. The street was named after the famous French traveler Jean Chardin. Previously, this narrow street was roofed, which is why it was called the "Dark Street". In the late Middle Ages there was a set of mechanisms, and in the XIX century the new baseline developed. The closed basement- a dark row existed even in the early XX century. In 2002, street renovations and amenities began, and nowadays, there are many cultural and entertainment establishments on Shardeni Street and nearby Iron and Cotton rows. Shardeni street is one of the favorite places of Tbilisi for tourists and local people.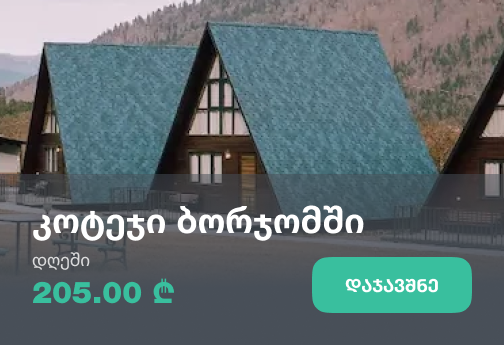 Write review and rate destination
Help other travelers use your experience.
Review this destination, share your thoughts, impressions, pros and cons.
Let's make traveling easier than ever.
Write a review
Review Shardeni Street
Login