About Avlabari
Best time to visit: All Season
Avlabari is one of the oldest districts of Tbilisi. It is located on the left bank of the Mtkvari River - between Rike, Chugureti, Elijah and Navtlugi. You can visit many interesting sights here. Metekhi Temple, Darejan Palace, Trinity Church, painted old entrances, Metekhi Bridge and the wonderful views of Old Tbilisi are of great interest and attract a lot of tourists. The Porkishvili Hall is also located here, which is a unique example of a Georgian folk house. From Avlabari, the beautiful, impressive panorama of Narikala Fortress unfolds. There is also the Peace Bridge and Rike Park. There are also many cafe, bars, restaurants and hotels in Avlabari, where you can have a good time. Here you will find many wonderful places to go for a walk, relax, get acquainted with the culture and history of Tbilisi or take photos. With its historical monuments, diverse surroundings and beautiful views of the city, Avlabari constantly fascinates visitors, it is always crowded in this area.
History
Avlabari has a long history. Archaeological finds confirm that people in these areas lived since I-II millennia BC. Avlabari is called "Isani" in historical sources of the XI-XIII centuries. The word "Avlabari" seems to have been coined in the 14th century, but it was also used after Isani. The main districts of Avlabari were Soghdebili and Metekhi. According to researcher Teimuraz Beridze, the word "bar" means a fence, a boundary, a fence, Havle - in the area, and the name "Avlabari" - in the area beyond the fence, in the suburbs. In the seventeenth century, Avlabari was greatly enlarged, especially the part that was outside the fence erected during the reign of Erekle II. The area outside the fence was named after the outside of Avlabari. In Avlabari, the kings, nobles, and ecclesiastical servants lived. Craftsmanship was also developed here. In addition to Georgians, Persians, Greeks and Armenians also settled in Avlabari. According to Plato Ioseliani, the princes of Samegrelo and Guria had palaces in Avlabari in the 15th century. In the 70s of the XVIII century, Queen Darejan built a palace near one of the towers of the Avlabari fence. The planning of Shida Avlabari was drastically different from the network of streets in other parts of Tbilisi, it was somehow regular. The main streets ran parallel to the Metekhi rock, and the main street crossed them slightly indirectly. The Avlabari market was located on the main street. Kala-Tbilisi and Avlabari have been crossed by the Metekhi or Avlabari bridge on the Mtkvari River since ancient times. The road to Kakheti started from the entrance of Avlabari. At the beginning of the 20th century, Avlabari was one of the centers of the Tbilisi Workers' Revolutionary Movement. The Avlabari illegal printing house was located here.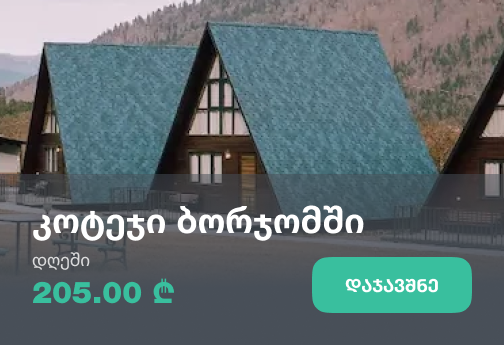 Write review and rate destination
Help other travelers use your experience.
Review this destination, share your thoughts, impressions, pros and cons.
Let's make traveling easier than ever.
Write a review