Garakha (Najagu) Fortress
About Garakha (Najagu) Fortress
Best time to visit: All Season
Garakha (Najagu) Fortress is located in the village of Garakha, Chkhorotsku Municipality, Samegrelo. This place was called Najaga in the past and Garakha Castle is also known as Najagu Castle. The building dates back to the XVI-XVIII centuries. The fort has come down in a very damaged form, two towers are relatively well preserved. The castle also had a third tower, which is almost completely destroyed. Remains of a fence and its internal structures are visible. In the courtyard, you can also see kvevri - Georgian wine vessels. One tower is built on an elevated place and most likely had a spy function. From here it is possible to control a fairly large area. The structure is square. On the south side, at a height of three meters, an entrance opening is built in the tower. The loopholes are cut into the walls. The second surviving tower is larger than the one mentioned above and is better preserved. The entrance is arranged from the north. A steep cliff rises to the west of the building.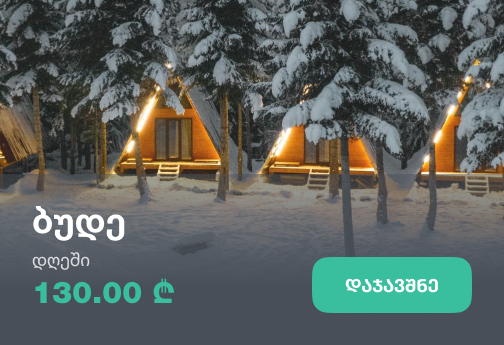 Write review and rate destination
Help other travelers use your experience.
Review this destination, share your thoughts, impressions, pros and cons.
Let's make traveling easier than ever.
Write a review
Review Garakha (Najagu) Fortress
Login