About Chkhorotsku
Chkhorotsku municipality is located in western Georgia, Samegrelo - Zemo Svaneti region. The traces of human life on the territory of Chkhorotsku begins from the ancient times, from the Stone Age and cover almost every stage of development. The word Chkhorotsku in Megrelian means nine sources (Chkhoros- nine, Tsku- water), a letter about the etymology of this name was published in 1899, in the newspaper "Tsnobis Purtseli". Agriculture is developed in the district, especially beekeeping. Chkhorotsku is rich in minerals, there are dolomite, limestone and andesite-basalt mines. It should also be noted mineral water lugela, which is used for medicinal purposes. In the village of Mukhhuri, there is a resort, where you can spend a comfortable vacation, as well as a variety of entertainment. There are many cultural and historical monuments in Chkhorotsku, which makes it interesting and attracts many tourists. The nature of the district is distinguished by its diversity and amazing beauty. Fabulous valleys, waterfalls, alpine lakes or caverns offer many exciting routes for hikers and lovers of nature and mountain sports. Here people with completely different interests can find something interesting for them.
Geography and Climate
Chkhorotsku municipality is located in the extreme northern part of western Georgia, in the Samegrelo - Zemo Svaneti region. Its administrative center is Daba Chkhorotsku. It is bordered by Martvili municipality to the east, Tsalenjikha to the west, Zugdidi to the southwest, Mestia and Lentekhi to the north, Senaki and Khobi municipalities to the south. The region is hilly and the height of the terrain ranges from 200 meters to 3,000 meters above sea level. The southern half of the territory is located within the Colchis plain and is a poorly segregated plain and foothill. In the northern half, there is a mountainous terrain. To the north is located the Egrisi Ridge, which is divided by deep erosive valleys of the Khobistskali River and its tributaries. The highest place of the region is the Omachirkhole Mountain and its height is 3166 meters. There are many caverns, waterfalls and lakes in the municipality. The forests of boxwood, chestnut and beech are common in Chkhorotsku. In the upper part of the Khobistskali River, coniferous plants and alpine zone are widely represented. There is a humid subtropical climate in Chkhorotsku municipality. Lowland is characterized by mild winters and long, hot summers, in the foothills, there are moderately cold winters and long, warm summers, in the low mountain zone there are moderately cold winters and long, cool summers, in the average mountain zone - relatively long cold winters and chilly short summers. In the highlands of the Egrisi Range, there is a harsh climate devoid of real summer. In the lowlands the average temperature in January is 3.5 ° C, in the average mountain zone the temperature is -4 ° C and the average temperature of July is 23-12 ° C.
What to see
Chkhorotsku municipality is distinguished by its beautiful nature and abundance of cultural monuments. Here you will find ancient settlements, medieval fortresses and ancient temples. Garakha Fortress, Najikhari Fortress, St. George's Church of Otsindale, St. George's Church of Chkhorotsku and many other interesting monuments represent a kind of chronicle of Georgia's historical and cultural past. There is a Chkhorotsku Historical Museum in the district. The materials found as a result of archaeological excavations and preserved in the museum cover all the main stages of community development, from the Stone Age to the late feudal period (Stone tools, bronze ingots, jewelries, numismatic samples, ceramic products, manuscripts, icons, and more). Chkhorotsku is a paradise for nature lovers too. The greenness, mystical caves and beautiful waterfalls leave an incredible impression. Tobavarchkhili Lakes is a true tale that is visited by many Georgian and foreign tourists every year. Blue lakes, which are situated between the cliff massifs, reflected mountains and white clouds, the movement of fog and ice tongues lying between the rocks will bring you to the kingdom of emotions and adventures. Chkhorotsku is also perfect for a comfortable, relaxing holiday. In the village of Mukhuri is located the holiday complex of Lugela, which is knowns as children's resort. Lugela resort offers you sport-recreational procedures, Lugela water baths, horseback riding in the Lugela Valley, aquapark, playgrounds, various children's entertainment, etc. which provide you with various leisure opportunities.
Nature
Shurubumu Cavern

Shurubumu Canyon

Gvalashara Canyon

Zesinakhe Cavern
Cultural Monuments
St. George's Church of Otsindale

Gakhara Fortress

Akhuti Church of Savior

Nakiani Church of Michael Gabriel

Lejike Architectural Complex
Resorts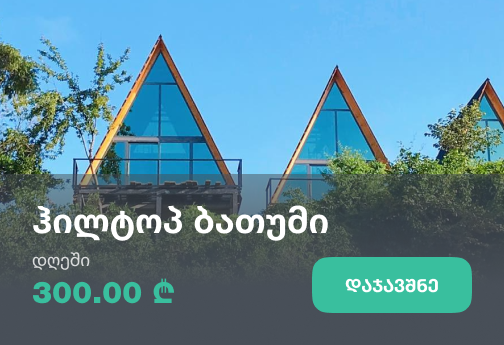 Recommended duration: 1 day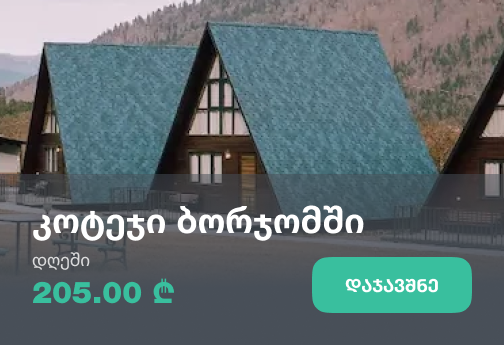 Our guides are ready to help you on this trip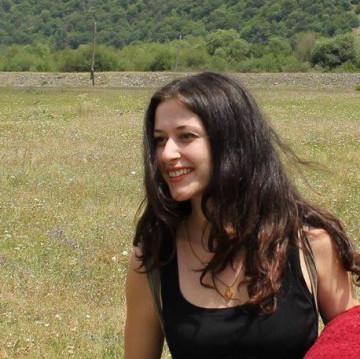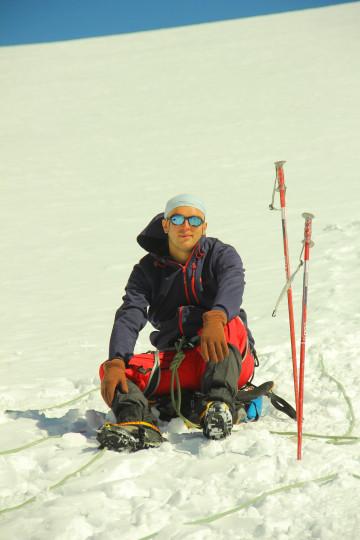 +27
Book a tour online!
Buy our tours online and explore incredible Georgia!
See all
Write review and rate destination
Help other travelers use your experience.
Review this destination, share your thoughts, impressions, pros and cons.
Let's make traveling easier than ever.
Write a review