About Mestia
Mestia is a municipality, in western Georgia, in the Samegrelo - Zemo Svaneti region. Mestia, as well as the whole Svaneti has the oldest history. Mestia is distinguished by its amazing, beautiful nature and abundance of cultural monuments. Stunning and unforgettable beauty of Svaneti, the Peak of Ushba, the highest peak of Georgia, Shkhara, waterfall flowing from the rocks and the alpine lakes almost as blue as the sky. Perhaps, we have to be grateful to these highest glaciers and rocks that we had "Rock Tiger", Mikheil Khergiani and other great Svan climbers. Svan towers, unique temples, and various household and religious samples are definitely very interesting, individual and is the part of the greatest historical and cultural value of the rich and diverse Georgian culture.It should be noted that the Svan towers were used by the famous Japanese animator Hayao Miyazaki in one of his famous anime - "Laputa: Castle in the sky". Mestia is an excellent place for lovers of relaxation in the mountains both in summer and in winter. Ski resorts Hatsvali and Tetnuldi are functioning here.
Geography and Climate
The municipality of Mestia is located in the Northern part of Western Georgia, in the Samegrelo-Zemo Svaneti region. Its administrative center is Daba Mestia. It covers the territory of Zemo Svaneti, the Gorge of the Enguri river, from the source of the Enguri to the border of Samegrelo. Its administrative units includes: Daba Mestia, Becho, Etseri, Idliani, Ipari, Kala, Lakhamula, Latali, Lenjeri, Mulakhi, Nakra, Ushguli, Pari, Tskhumari, Tsvirmi, Chuberi, Khaishi. Zemo Svaneti was divided by Bali Ridge into Zemo Svaneti of Bali and Kvemo Svaneti of Bali. The owner of Kvemo Svaneti of Bali were Dadeshkelians, and Zemo Svaneti of Bali was called free Svaneti. Mestia municipality is a mountainous region with up to 200 glaciers, including the highest peak of Georgia, Shkhara. The main river of Mestia is Enguri and its tributaries are: Adishischala, Mulkhra, Dolra, Nenskra, Ipari, Khaishura, etc.
In Zemo Svaneti up to 2000 m above sea level, the climate is humid, winters are cold and long, and summers are short, warm and sometimes hot. The average annual temperature is 5.7 °C, -6.4 °C in January, 16.4 °C in July. The absolute minimum of temperature is -25 °C, the absolute maximum is + 35 °C. There is about 1035 mm of rainfall per year. In the highest places of Zemo Svaneti, there is a humid and nival climate deprived of real summer.
What to see
Mestia municipality is one of the most important places in Georgia with ancient cultures and acute expression of identity. It attracts many tourists. An important example of Georgian ethno-culture is the Svan Tower, which is found as attached the residential house as well as standing in a separate place. Against the background of the grand peaks, tower villages will remain unforgettable in your memory. The Svan Temples, their paintings and excellent samples of painting icons are distinguished. Especially famous are Ushguli Lamaria and St. Ivlita and Kvirike Monastery in Kala, where is the painting of the artist of the King,Tevdore. You should definitely visit the Mikheil Khergiani House-Museum and the Museum of Mestia, where you will find unique gospels, icons, jewelry, traditional clothing and various military or household exhibits. Metia nature is very rich in beautiful places where you can enjoy a comfortable stay in hotels with stunning views, also hikes with full of adventure along with tents and a bonfire. Peaks covered with snow, waterfalls, lakes placed in the kingdom of rocks and fields full of breeze will make you feel like in Paradise. This area is also attractive for lovers of skiing. In the end Mestia should not be left so unless you try the delicious Svan cuisine, the main dish of which is Kubdari.
Nature
Chalaati Glacier

Lakumurash Toba
Cultural Monuments
Lamaria (Cathedral of the Dormition of the Mother Of God in Ushguli)

St. Kvirike and Ivlita Church in Kala

Ushguli

Archangel Church of Iprali

Nakipari Church of St. George

Mulakhi Temple of the Savior



museums
Svaneti Museum of History and Ethnography

Mikheil Khergiani House House



Resorts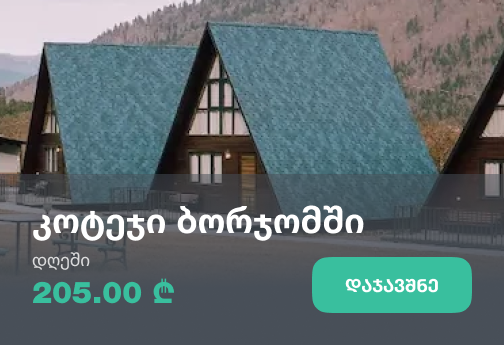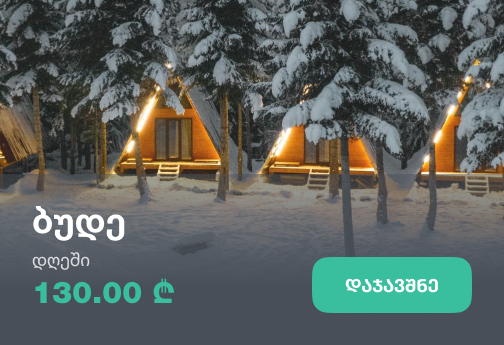 Our guides are ready to help you on this trip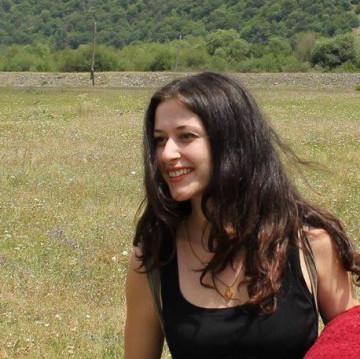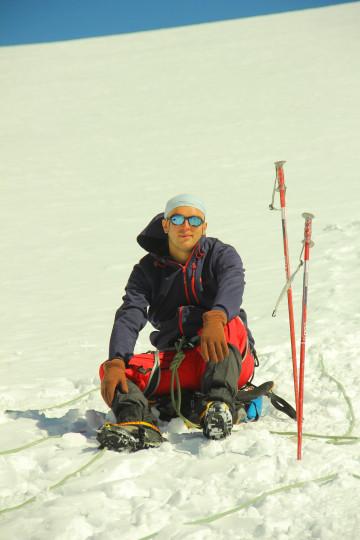 +28
Book a tour online!
Buy our tours online and explore incredible Georgia!
See all
Write review and rate destination
Help other travelers use your experience.
Review this destination, share your thoughts, impressions, pros and cons.
Let's make traveling easier than ever.
Write a review