About Ghoubani "Ormotsni"
Best time to visit: All Season
Ghoubani "Ormotsni" is a monument of XVI-XVII centuries, that is located in Kvemo Kartli, in Tetritskaro municipality, three kilometers away from the village of Ghoubani, in the so called Kojori wood, in the edge of Koroghli fortress. This church and a tower was built on the name of the Forty Martyrs of Sebaste.

architecture
The temple is characterized by typical signs of Kuppelhalle ( the type of church, in which corbels are used instead of abutments). There are twenty Georgian churches of this type. The semi-circular apse of the altar has rectangular pastophorions on both sides in layout. The altar is connected with a throne. In the central area, both sides have an exit. The dome relies on the throne, the corners of the altar and one pair of ledges coming out of the longitudinal walls. The church has two entrances - one to the west, the other to the south, which passes through this gate-bell tower. The south door is missed from the central axis of the arm- it is slipped off to the ledge, corner. In the north and west arms the windows are intruded in the central axis. There is one window in the altar apse, each window is intruded in the eastern wall of the pastophorion and the dome has eight windows. The inner walls of Ghoubani are simple, plastically processed.The underdome arches and areas of the western corner are also lancet-shaped. During the restoration, the west facade was restored with a united, gable roof, and the east facade with a cross arm, raised in the center. However, the original structure of the outer masses and roofs cannot be precisely determined. The church had annexes on the west and north sides, but, nowadays, only ruins are left. The facades of the church are decorated poorly. During decoration, all the attention is focused on the dome, that is circular at the bottom, and octahedron in the above. At the south facade of the church there is a rectangular, massive tower. It is built relatively later. The tombstone of 1722 was used as the stairs of the tower.
How to get there?
There is a dirt road from the village of Ghoubani to the Ghoubani church. The church is 6 km away from Tbilisi-Tetritskaro highway.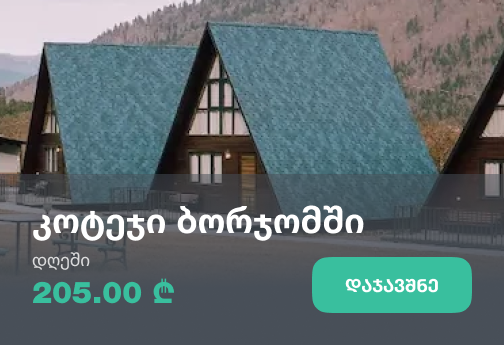 Write review and rate destination
Help other travelers use your experience.
Review this destination, share your thoughts, impressions, pros and cons.
Let's make traveling easier than ever.
Write a review
Review Ghoubani "Ormotsni"
Login