About Gonio
Best time to visit: All Season
Gonio - is a settlement near Batumi, in Gonio - Kvariati district. It is located on the left side of the river Tchorokhi. Gonio is one of the popular Black Sea resorts in Georgia.
History
According to the archaeological data, the oldest settlement in Gonio dates back VIII-VII BC. In the first century AD, the fortress Apsarunti was built in Gonio. After the 12th century it was called Gonio Fortress. From 1547 to 1878 Gonio was occupied by Ottomans. After the Russian-Turkish war of 1877-1878 Gonio became Georgian again. The Gonio included 50 villages and the population was 5275 people. The population harvested corn and millet. According to the Treaty of San Stefano Gonio, as well as the whole Adjara, was given to the Russian Empire. Gonio, as the village became the part of Batumi district. At the same time it was the center of Gonio police.
From 1930 Gonio became a part of Khelvachauri region. In 2011, it was included in the administrative boundaries of the Batumi, when the city extended the borders.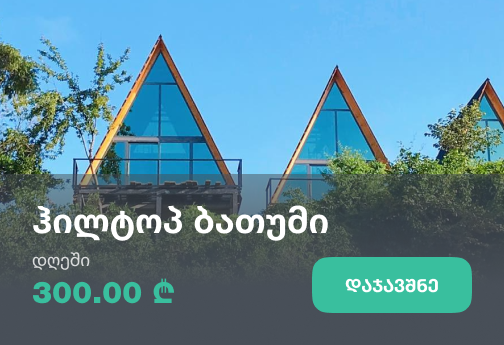 Write review and rate destination
Help other travelers use your experience.
Review this destination, share your thoughts, impressions, pros and cons.
Let's make traveling easier than ever.
Write a review