About Batumi
Batumi is located in Adjara, western Georgia. It is a wonderful seaside city with glittering beaches and attractive surroundings. The territory of Batumi was even populated in the Bronze Age. There was life during the antiquity period here, and the population had trade links with neighboring and distant countries.
Ancient history, light and dynamic architecture, sunny seaside, boulevard, Batumi Botanical Garden, delicious Adjarian cuisine and many entertaining places, cultural or leisure destinations make this city incredible and it attracts many visitors. It is very popular not only across the republic but also across the region.
Geography and climate
Batumi is the administrative center of Adjara Autonomous Republic. It consists of administrative units of Old Batumi, Rustaveli, Bagrationi, Agmashenebeli, Javakhishvili, Tamari, Khimshiashvili, Boni-Gorodoki, Airport, Kakhaberi, Batumi, Gonio - Kvariati and Green Cape. The main part of the city lies to the south of the Gulf of Batumi and the northern part of the Kakhaberi plain, the rest of the city lies to the east and northeast of the Gulf - along the Bartskhani and Korolistskali rivers.
Batumi is a major international port on the southeastern coast of the Black Sea. There is a natural lake in Batumi, which is part of Batumi Park. Subtropical vegetation is widely spread in the city and its surroundings. Artificially cultivated parks, tea and citrus plantations are common. There are Colchis natural fortress and brushwood in some places.
There is a humid subtropical climate here with warm summers and winters without snow. The average annual temperature in January is 7.1 ° C and in August it is 23.2 ° C.
What to see
You should start visiting Batumi by exploring its streets and the architecture of the XIX-XX centuries. You can visit all the main religious buildings (Orthodoxy, Catholicism, Islam, Judaism). According to the ancient history of Adjara, Batumi Archaeological Museum is very interesting, with its unique materials (coins of Georgian and foreign origin, bronze, glass and ceramics, etc.) from the Bronze Age Including A.C. medieval times.
This sunny, seaside city is unimaginable without a boulevard, fountains, modern architecture, yachts and the landscape of sunset. And the last, the greenery of Batumi Botanical Garden, with its diverse vegetation and beautiful sceneries, will definitely give you tranquility and admiration.
Sights
Batumi Archaeological Museum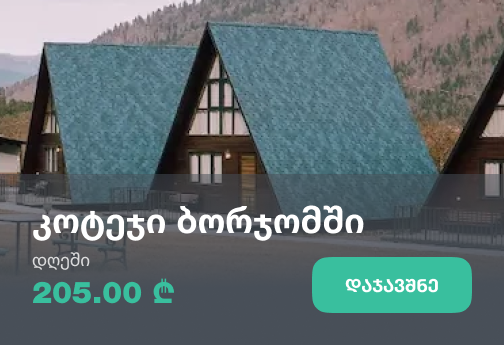 Recommended duration: 1 day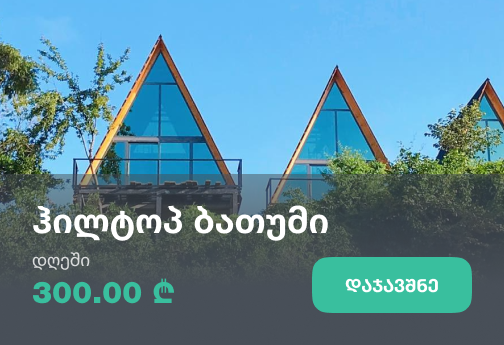 Our guides are ready to help you on this trip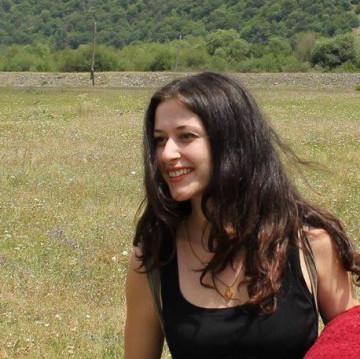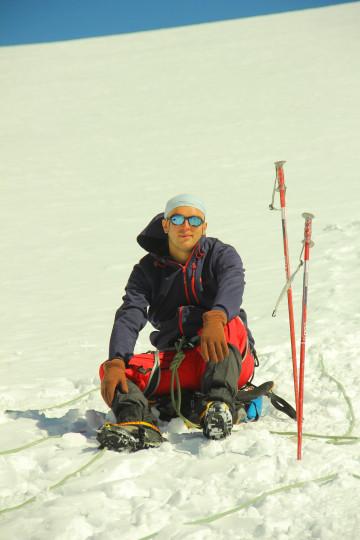 +28
Book a tour online!
Buy our tours online and explore incredible Georgia!
See all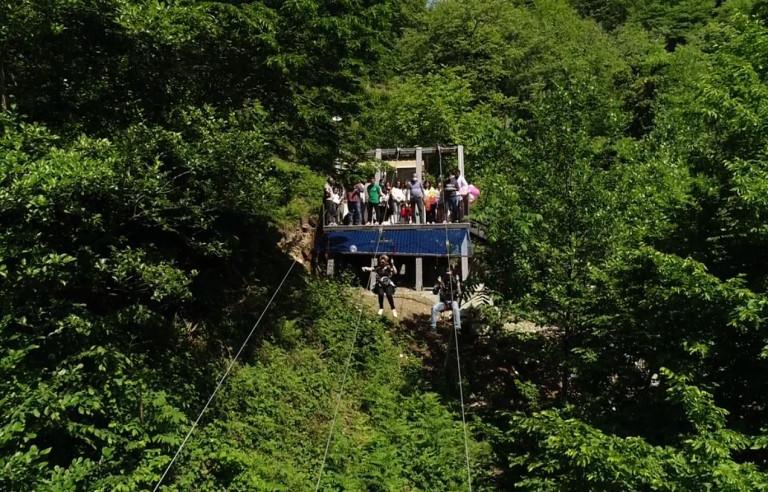 Zip Line
Zip Line in Makhuntseti
Are you ready to get unforgettable and intense emotions? Imagine a 118-meter-high, 512-meter-long zi...
70.00 ₾ per person
Book
Adventure Tour · Rafting
Rafting in Makhuntseti
If you want to try something other than sea in Adjara and you are looking for an extreme, you should...
2 Reviews
216.00 ₾ per person
Book