About Batumi Sea Port
Best time to visit: All Season
Batumi Sea Port - Modern, high-tech container, ferry and general cargo port in Batumi.
There is also a Batumi yacht club near Batumi Sea Port, where you can take a boat ride and enjoy the sea views from Batumi.
History
The history of the Batumi Sea Trade Port dates back to the Roman Empire when Batumi Sea Port was one of the important points of the Roman trade network.
The port of Batumi was distinguished by its geostrategic and natural advantages. Especially:
- The port is located in a natural deep-water area, big ships and vessels can be received here.
- Well protected from the coast.
There is no need for a channel to enter the port, that's why shipowner doesn't need to pay a fee. During the formation of the global economic network in the second half of the 19th century, above-mentioned advantages are the reason, Batumi sea port received the status of "Porto Franco" (Free Port) in 1878-1885. The main factor contributing to the development of the city and the port is the oil transported from Baku to Batumi by rail. Baku-Batumi Pipeline was built in 1900. It was one of the first oil pipelines in the world.
Daniel Ergin, the president of the Cambridge Energy Research Association, writes in his book "The Prize" that due to the geostrategic location of the port and the above-mentioned advantages, the world's first oil was shipped from the port of Batumi in August 1892 via the "Miurex" tanker. It was also the first tanker that covered the Suez Canal on August 22 of 1892.
The authors of this project were famous people such as Nobel, Rothsildi, Samuel, Mantashev and others. Batumi port has been known as an essential part of the Eurasian and international transport corridor. Nowadays, Batumi Port is a connecting line between Europe and Asia. The port is connected to the Caucasus, Central Asia, Russia and Turkey by road and rail.
The port is also used as a major transit port for processing oil from Kazakhstan and Azerbaijan. Batumi Port can meet customers' requirements for various cargo, ships and passengers. The port has 5 terminals: Oil Terminal, Dry Cargo Terminal, Container Terminal, Rail-Ferry Crossing and Passenger Terminal. These terminals are equipped properly, which contributes to meet customers' requirements in a quality and timely manner.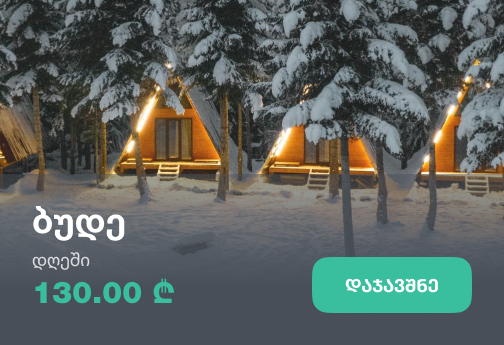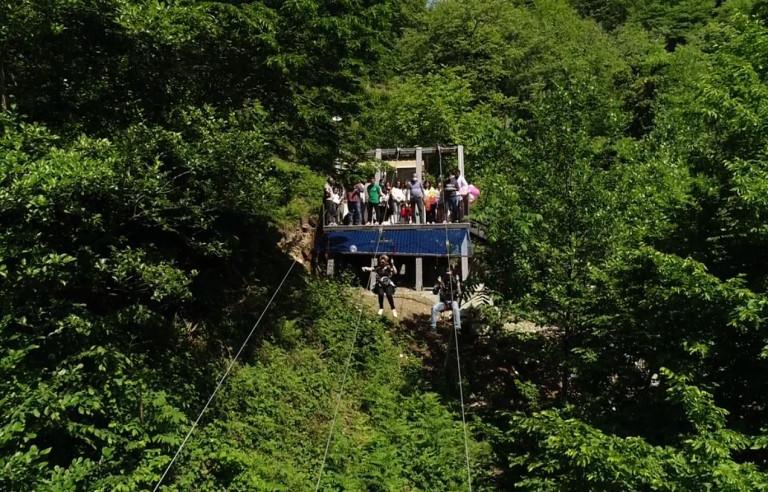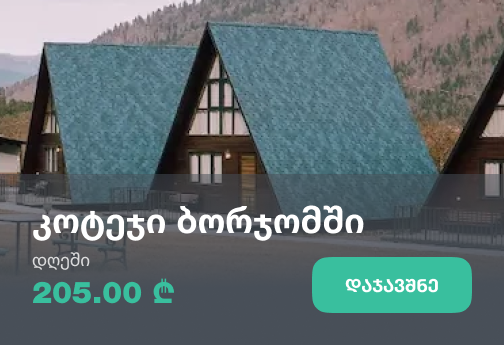 Book a tour online!
Buy our tours online and explore incredible Georgia!
See all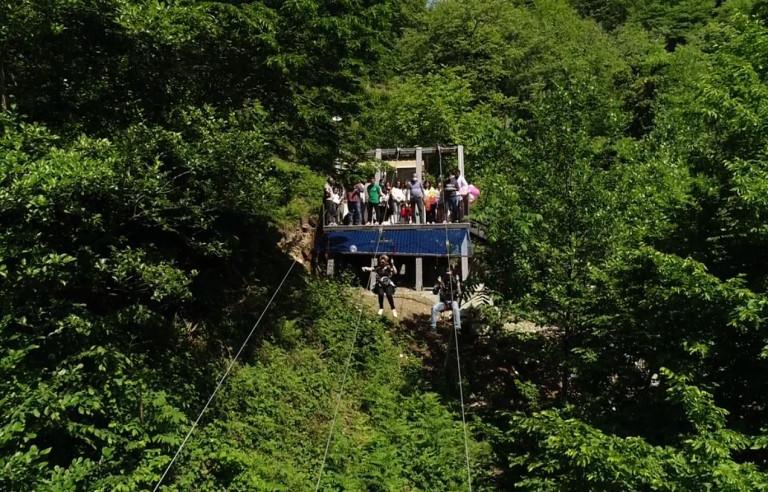 Zip Line
Zip Line in Makhuntseti
Are you ready to get unforgettable and intense emotions? Imagine a 118-meter-high, 512-meter-long zi...
70.00 ₾ per person
Book
Adventure Tour · Rafting
Rafting in Makhuntseti
If you want to try something other than sea in Adjara and you are looking for an extreme, you should...
2 Reviews
216.00 ₾ per person
Book
Review Batumi Sea Port
Login