About Khuluti Fortress
Best time to visit: All Season
Khuluti Fortress - a monument of Georgian architecture, Castle Hall in Kvemo Kartli, Tetritskaro Municipality. It is located in the deep valley of the river Khrami, in the vicinity of the Pitareti monastery. The fortress has quite strategic location and the passer in the valley could not avoid it.
It was built in the first third of the XVIII century by Kaplan Baratashvili-Orbelishvili. It consists of 2 parts; There are two towers in each and 5 towers in the fortress wall. Each of them is, first of all, for residential purposes, and then for fighting purpose. The Northwest tower is like a tower purpose palace and there is a wall in the middle of which the steps are arranged. One side has 6 floors, the other - 7. The last floors are for fighting purpose and the rest of them- for residential. The whole castle is built of local rock.
The tower overlooks the river from a pretty high cliff. It can be accessed through an uphill tunnel. There is a single-storey dwelling place, which seems to play the role of distributor. It could get in two different towers, in the tunnel that descends on the river, toilets and elsewhere. There is a big reservoir between this place and the tower. Above them is a flat roof and embrasures in the walls.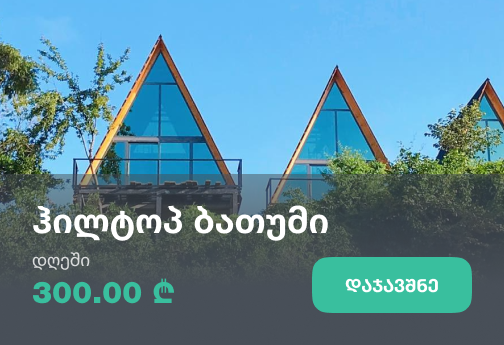 This is an amazing fortress. It's really huge and it has a tunnel. 💯% worth to visit this place
Review Khuluti Fortress
Login