About Kveshi Fortress
Best time to visit: All Season
Kveshi Fortress is a medieval century fortress in eastern Georgia, Kvemo Kartli region, on the left bank of the Mashaveri River (near the village of Kveshi).

The castle is built on a high rock that is naturally erected on the valley. The cliff is hard to reach from every side. Due to its location, it controlled the roads from Samshvildi to Tashir and Zurtaket-Javakheti.
History
The fortress exists from the pre-feudal period. It must have been the center of Kveshi gorge, which is mentioned in the VII century "Armenian Geography". It has lost its status after Dmanisi became a city and Kveshi gorge was renamed into Dmanisi gorge. At the end of XII century, King Tamar's (King Tamar was the first female king in Georgia) first husband, Giorgi Rusi successfully conquered Gandza and surrounded territories. After this fact, King Tamar, gave Kveshi fortress and two more fortress of Kartli for ruling to her Msakhurtukhutsesi(Georgian butler) Vardan Dadiani and his son. However in 1911 Vardan Daiani was the leader a rebellion against King Tamar and he lost the fortress. Then, King Tamar gave the fortress to her loyal and faithful tribal Toreli( nobel family in medieval Georgia) to rule it.
From this period, the Toreli family branch, who owned this fortress were called Kveshelebi. Such were Javakhishvili branch, who repurchased the Kveshi fortress from the King Bagrat VI in 1468. According this repurchase document we discover that at this period the fortress maintained its political significance. Trade roads that were crossing this area, was one of the reason that fortress didn't lose its importance. It was like customs release station.
However the fortress was not under the ruling of Javakhishvili family for a long time. After Konstanine II became the king, Baratashvili family branch was getting more power. It seems that Kveshi became their fortress from this time. In 1486 during the invasion of Iakub Kaen, Baratashvili family was responsibility to protect Dmanisi and Kveshi gorges.
Kveshi was an important fortress till the end of XVI century. It was chosen as a main residence place by the king of Kartli. In the XVII-XVIII centuries Kveshi fortress was main fortress for Orbeliani family. At that period the surrounding area was inhabited only by Georgians. At the end of the first half of XVIII century the butler Kaikhosro Orbelishvili made an important work in the fortress. By the end of XVIII century Kartli was destroyed and the fortress lost its importance. In the beginning of the XIX century the fortress was already under Russian control. For example in 1812 during the Aleksandre Batonishvili rebellion in Kveshi fortress, a part of army of Caucasus ruler Tormasov was located here.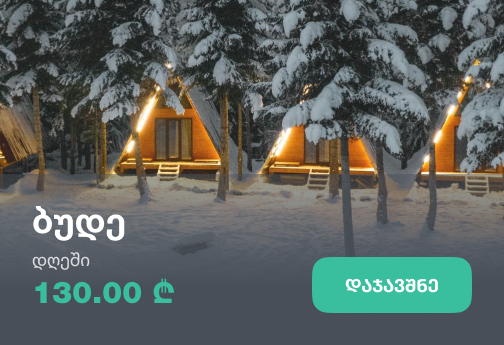 Write review and rate destination
Help other travelers use your experience.
Review this destination, share your thoughts, impressions, pros and cons.
Let's make traveling easier than ever.
Write a review
Review Kveshi Fortress
Login