About Manglisi
Best time to visit: All Season
Manglisi is located in Kvemo Kartli region, belongs to Tetritskaro municipality, on the southern slope of the Trialeti Range, on the left bank of the Algeti River. Manglisi and its surroundings are rich with the ancient archaeological sites. It should be mentioned that the Bronze Age kurgans were found in the Beden Plateau. There was an important settlement in Manglisi in early classical antiquity. Later, Manglisi was promoted because of the road that linked Shida Kartli with south of Georgia, Armenia and Byzantium. Historical sources testify that Manglisi was one of the oldest places of Christianity in Georgia. The first church was built here in the IV century. According to Leonti Mroveli, Manglisi was the most important city of Kartli in the first half of the IV century, along with Tbilisi, Ujarma, Bolnisi and Rustavi. Manglisi has been the episcopal center since the V century, later, the administrative unit too. In the X century it is in the hands of the Kldekari's Eristavi (Georgian dukes), since the end of the XI century it has been under the royal authority, and since the XV century it has been a part of the feudal unit. As a result of the constant wars in the late feudal period, these areas became desolated and as a pasture for Turkmen tribes. Manglisi lost its own importance. In the XIX century, one of the Russian army units stood here. During this same period, retired southern servants created a new settlement. Important monument of the Georgian architecture is situated here, called Manglisi Sioni. It is a cross-domed structure. In the 30s of the IV century a stone church was built here instead of what is standing now. A new church was built in the second half of the V century. In the first quarter of the XI century, the architecture of the church was changed by Giorgi the First.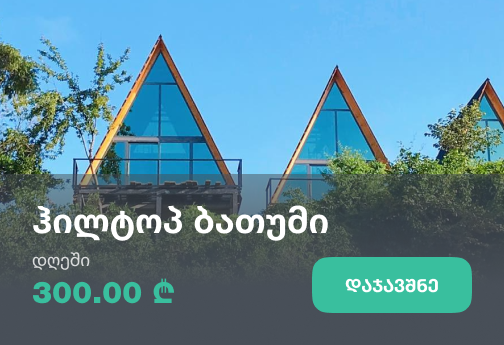 Write review and rate destination
Help other travelers use your experience.
Review this destination, share your thoughts, impressions, pros and cons.
Let's make traveling easier than ever.
Write a review