About Mijniskure - Black Rock
Best time to visit: All Season
The path represents two different landscapes: on the right side of the road are the outlines of the Nagomrebi ridge, covered with xerophytic vegetation, on the left - at a distance of 50-70 meters from the road, at the bottom Vashlovani nature reserve is visible. There are also places for viewing. From the viewing site, the road leads along a mountain range, passes the guarded station of Vashlovani and descends into a valley, the wooded slopes of which are full of beautiful beech, broad-rooted and Orioles. From here the road goes to the valley of Natsitskali, in the valley there is always water, although in some places it flows under the ground, in some places it comes to the surface and forms a favorite place for birds. Just at this point, there is a boundary point, after passing through it, the road leads to the observation point "Usakhelo", which is full of feces. Gradually the road goes down to the Alazani floodplain.
It is possible to spend the night here, in the lodging. On the second day, the tour continues to the black mountain. It is necessary to reach the entrance of the National Park of Vashlovani. From there the road leads to the Imeda valley and approaches the habitat of the Colchis pheasant - to the forests of the black mountains. There are also places for a picnic, and if desired, along the hiking route it is possible to reach the monastery of the Black Mountain.

The path passes along a small ridge, on the left side of which a broad-leaved forest is visible, on the right side, the Alazani field and the Migenchauri reservoir. The path ends at the site of the old monastery, where there were only ruins of the IV-V century church. In good weather, especially in winter, when there is less evaporation and the air is clear, it is possible to see the ridge of the Caucasus Mountains.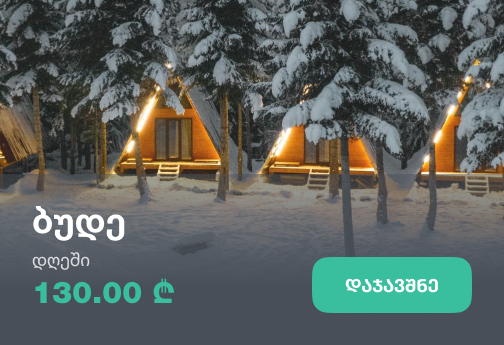 3 Locations
41.462242, 46.103804
41.111092, 46.646635
41.215722, 46.43341
Recommended duration: 2 days
Distance
130km From Tbilisi
0km From Dedoplistskaro
118km From Tbilisi International Airport
380km From Kutaisi International Airport
Book a tour online!
Buy our tours online and explore incredible Georgia!
See all
Write review and rate destination
Help other travelers use your experience.
Review this destination, share your thoughts, impressions, pros and cons.
Let's make traveling easier than ever.
Write a review
Review Mijniskure - Black Rock
Login