About Nikortsminda Temple
Best time to visit: All Season
Nikortsminda - domed temple in Racha-Lechkhumi and Kvemo Svaneti region, in the village of the same name Nikortsminda in Ambrolauri municipality.
After the creation of the Racha Saeristavo at the end of the 10th century, by the order of Bagrat III, the first king of united feudal Georgia, the foundation was laid for the construction of a large temple named after St. Nicholas, which became the cultural center of this Saeristavo.
Since October 24, 2007, Nikortsminda Monastery has been included in the tentative list of UNESCO World Heritage Sites.
Rehabilitation work in 2012 uncovered previously unknown 16th-century frescoes in the soot-covered gates: images of temple founders, local feudal lords, and Archangel Michael. One of the fresco inscriptions mentions the painter of the temple, someone Javakhadze. Two surnames, Javakhadzes and Tsulukidzes, are mentioned with the images of the founders.
History
Nikortsminda Church is a masterpiece of national architecture. Built at the beginning of the XI century, in the years 1010-1014. This is the period when great attention was paid to the decoration of the facades. In this regard, the decor of Nikortsminda is the achievement of Georgian monumental plastic.
The monument has not undergone major changes during its existence. This is a rare case. The dome of the temple is preserved in its original form.
Nikortsminda was rebuilt in the 16th century with the support of the King of Imereti, Bagrat III. This fact is confirmed by the deed signed by the king for the temple in 1534:
"We, King Bagrat ... have a hand in the construction of the degraded monastery ... and will establish a cathedral for the episcopate."
Many historians and travelers have written about Nikortsminda. In the 18th century, Russian ambassadors Tolochanov and Yevlev visited the church: "We went to King Alexander's Racha ... The church is made of stone, big, amazing, in the name of Nicholas the Wonderworker ... There is a stone fence with two doors near the church. The king's close relatives are buried in the same church ... The tombs are held in the walls of the church." The records of the ambassadors mention the fence of the church, which is broken today, only its remains are preserved. And as for the tombs of the king's relatives, have been covered during the renovation of the monument.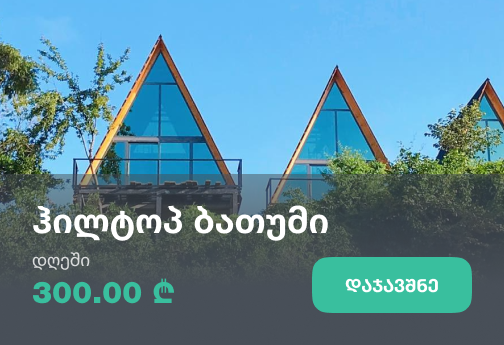 Write review and rate destination
Help other travelers use your experience.
Review this destination, share your thoughts, impressions, pros and cons.
Let's make traveling easier than ever.
Write a review
Review Nikortsminda Temple
Login