Pantishara - Datvis Khevi
About Pantishara - Datvis Khevi
Best time to visit: All Season
The route starts from Dedoplistskaro and goes south-east to the Vashlovani protected station. in front of the visitors, the Vashlovani hollow, full of wildlife, suddenly opens up, which is decorated with relict plants and trees - pistachio trees and evergreen juniper. At the same place, on the arranged picnic places it is possible to have a bite and enjoy the local views.
From the protected area the route goes to the valley of Pantisara. The road to the valley consists of two different landscapes: on the right side of the road, you can see the contours of the Nogomrebi ridge covered with xerophytic vegetation, on the left side, at a distance of 50-70 meters from the road, below you can see the Vashlovani reserve. The road gradually leads down the ridge and descends into the narrow valley of Pantishara, on which many swallow nests are built, and therefore this place is called "Mertchlebis Kalaki" (the city of swallows).
To the south, the valley gradually expands and reveals an extensive panorama of "Alesilebi", this place provides a good opportunity to observe birds of prey. From here the route returns to the valley and its tributaries lead to the Datvis Khevi. At the starting point of Datvis Khevi, picnic areas and a parking lot are set up, a hiking trip starts from here, deeply entering a ravine and bare sea clams are seen on its slope, which once proves the existence of the sea. The main attraction of the route is the fossilized bones of the southern elephant, the largest of them reaches 87 cm and is well represented by the giant size of a mammal living a million years ago. Here you can see the traces of a bear, a wolf, a wild boar and a lynx.
The visit to Vashlovani National Park is not free. For registration, booking of the tourist shelter and other services contact/visit Vashlovani National Park Visitor Center.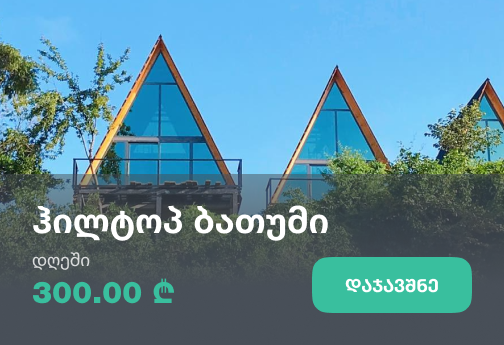 2 Locations
41.462435, 46.103761
41.215448, 46.433002
Recommended duration: 1 day
Distance
130km From Tbilisi
0km From Dedoplistskaro
118km From Tbilisi International Airport
380km From Kutaisi International Airport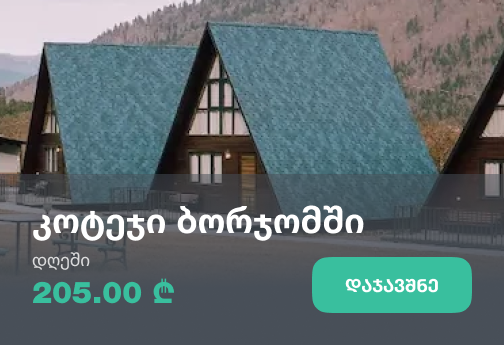 Book a tour online!
Buy our tours online and explore incredible Georgia!
See all
Write review and rate destination
Help other travelers use your experience.
Review this destination, share your thoughts, impressions, pros and cons.
Let's make traveling easier than ever.
Write a review
Review Pantishara - Datvis Khevi
Login