About Phartskhisi Fortress
Best time to visit: All Season
Partskhisi Fortress located in Tetritskaro municipality, in Kvemo Kartli side. It is located on the left side of the Algeti River, on a high hill.
There is no information about Partskhisi building. It is mentioned in sources only from the reign of Bagrat IV (1027-1072), but it should be built much earlier.
It seems that the inaccessibility of the fortress was not that important, then the strategically chosen place. The castle was located on one of the main roads of Kvemo Kartli. Well-known fortresses are visible from there, such as Birtvisi, Orbeti and the south-east area of Kojori as well.
Nowadays, the fortress is ruined and only walls are preserved in some places. Even before the excavations, the plan is not fully readable. The castle had a long plan, with rounded ends. Seems that the fortress consisted of two parts. The central part of the entire length occupied the citadel, and around it, almost concentrically, there was a fortress wall, the traces of which are now visible only from the west and north. There is no entrance to the outer walls of the fortress, while at the top of the wall is one entrance to the north. The gate is wide and was overlaid with arch. Unlike other parts, bricks are used and restoration prints are visible here. The walls of the fortress is built with cobblestones. In some places of the upper layers ashlar is also used.
The western part of the citadel was separated. This part is bordered by double walls. It should have been a three-storied or four-storied huge sized fortress. To the east of the gate is a small storage room from which the tunnel begins.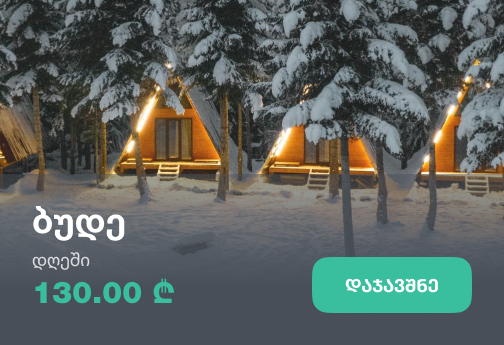 ულამაზესი ადგილია! და ციხის გვირაბი ხომ საერთოდ მისტიკაა. იმედია მომავალში ისე მაინც გაიწმინდება და გამაგრდება რომ დამთვალიერებელმა ნაწილობრივ მაინც შეძლოს შიგ ჩასვლა.
Review Phartskhisi Fortress
Login