About Pitareti Monastery
Best time to visit: All Season
Pitareti monastery complex - Located in Eastern Georgia, in Kvemo Kartli, Tetritskaro Municipality, 12 km southwest of Tetritskaro, in the gorge of the river Kcia.
Nowadays, the monastery is functioning and falls under subordination of Manglisi and Tsalka Eparchy. The monastery which is dating back to 1213-1222, was constructed during the reign of Lasha-George.
Pitareti monastery complex includes: church, the bell tower, wine cellar, fortress wall, platform, tomb, and various agricultural buildings, which are more or less damaged.
In the interior of the temple there are preserved several tombstones with inscriptions containing historical references. There are buried: Kaplan Orbeliani, his son- Papuna- "mouravi of Armenia, owner of Saorbelo", the wife of Sulkhan-Saba Orbeliani- Darejan Bagrationi and others. From epitaphs, Kaflan Orbelelishvili's tombstone is especially interesting: "Thanks to God, me, Orbeli's son, Kaplan, rebuilt the monastery for the second time and restored my fatherland, which was destroyed by the invasions of enemies." After Pitareti became the tomb of Orbelishvili family.
Pitareti monastery is also known for its diverse ornaments, which is characterized by high mastery of performance and that also sets this temple apart from other monuments of its era.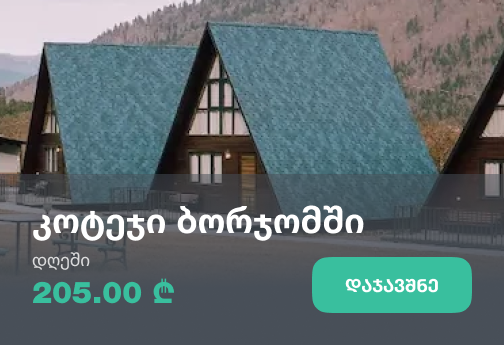 Review Pitareti Monastery
Login