About Ruhi Fortress
Best time to visit: All Season
Rukhi Fortress is located in Samegrelo, in the village of Rukhi, Zugdidi Municipality. According to the historical source Vahushti Bagrationi, a fortress was built by Levan II Dadiani in 1647. In the late Middle Ages, Ruhi Fortress was an important and well-fortified fortification of the Samegrelo principality. Its location also contributed to the protection of the fortress. The main purpose of the fortress creation was the development of trade in Samegrelo and the creation of the foreign army against the Ottomans. In historical sources, there are many references to battles in the place of Ruhi. After the words of Jean Chardin, in 1672, when the Ottomans invaded Samegrelo, Prince Levan III Dadiani was fortified in the fortress of Ruhi. The Ottomans besieged the fortress, but due to lack of artillery, they could not capture the fortress and retreated with many captives. According to Vakhushti Bagrationi, the fortress of Ruhi was destroyed in 1725 but was soon rebuilt. In 1769, during the Russo-Turkish War, General Totleben, with the help of Georgian corps and a prince, expelled the Ottomans from fortresses. Fortress Ruhi lost its significance in the early 19th century.
Architecture
Rukhi Castle - This is a large-scale building with a maximum internal length of 100 meters and a width of 80 meters. The inner territory is divided into two parts - the lower section to the south and the citadel to the north. The entrance is only with a lower yard, which is available at the foot of the tower, about ten meters high. The lower part of the castle is guarded by another tower, which stands in the south-west corner. The citadel is located in the northern part, in the form of an ellipse, the strings of which are strongly attached to the wings. The main tower of the citadel is to the north, it would have been of considerable importance in the defense of the castle. It controls a fairly large area in a northerly direction - across the Enguri River and into the river basin itself.
Currently, only four floors and some parts of the fifth floor of the tower remain. There are fireplaces and embrasures on each floor. The fence is 8-10 meters high, and above it, there is a combat trail 3-5 meters wide. The fortress is built of cobblestone. There was also a spring in the castle, which was supposed to be located in the west corner, where there is now a small recess.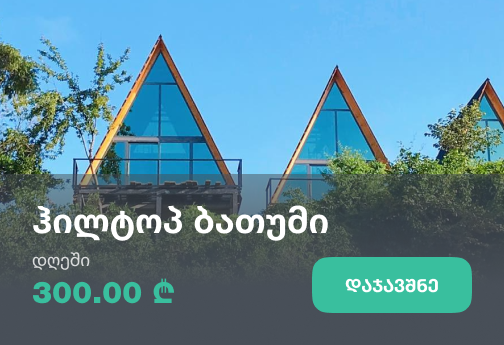 Review Ruhi Fortress
Login