About Rukhi
Best time to visit: All Season
Rukhi- a village in Samegrelo, in the municipality of Zugdidi, on the lowland of Odishi. It is situated on the left bank of the river Enguri, on the highway of Zugidi-Gali, 100 meters from sea level, 5 kilometers from Zugdidi.
Rukh is one of the biggest and oldest villages, which has a very interesting past. This countryside had very important and strategic meaning for Georgia, as it had a specific geographical location apically. Exactly there was the main road of the domain of Odishi, which was connected to
Abkhazia
and the North Caucasus, as well. For one's part, the North Caucasus had military and defensive appointments, also, it was a great way from the economic point of view, as trades were done successfully here. Rukhi was a very important political center for Odishi principality during the XVI-XVII centuries.
On the territory of the village, between the tributary of the rivers Enguri and river Rukhitskhali (which is translated in Georgia as "Gray Water"), there is proudly standing medieval times Rukhi Castle. It was established by the noble of Samegrelo- Levan Dadiani. He wanted to have a defensive fortress against Abkhazians, to save Odishi. It happened in 1647. For Odishi, Rukhi castle was much more significant, than the castles of Chakvinja, Kheta, lia, Jgali, or the others. Levan Dadiani was a very clever person, he foresaw that developing trades here, triggering the Silk Road between Europe and Persia, would be a great help for creating a wealthy, strong city. He also established special bargain, commercial workshops, which were populated with the Armenian and Jewish people, who were immigrated from Chikhori and Chkhara. Unfortunately, after the death of great Levan Dadiani, those people soon went back to their old places. After that, this place is called "Nasomkhari", which means "the place, where Armenian people lived before" in Georgian.
History
According to the legend, narrated by the elder, in the late 19th century, Ruki was named after the drop, between Enguri and Rukhitskali, as for the left bank of the river, it was called "Nikosia".
If we believe one of the stories, the etymology of "Rukhi" comes from ox-cart drivers, who were yelling during their small "journeys" on the way back home: "rrr khiaa, rrr khia... ". That's how this "Rukhi" name comes from.
In 1859, from the liparite place, one household had been resettled here. Their surnames were: Todua, Partsvania, Okhujava, Fatsia, Nachkhebia. They were populated somewhere in the middle of the river Kuchkhoboni and Enguri. To honor Niko Dadiani, this place was named after him - as "Nikosia", which means: "This place belongs to Niko" in Georgian. In 1932, the village was renamed, and given the ancient name -Rukhi. In the 80th, in the 19th century, there is mentioned the church of Saint Nikoloz. In 1899, as we know, there had been a special single-class, the elementary school in Nikosia.
After the war, from 1941-1945 years, the main leading field of the village became tea-planting and tea-growing. There was also built a lovely cultural house, cinema, wonderful library, three nursery schools, ambulatory, hospital, three high schools, the obelisk of incomers. Village Rukhi unites two huge sections; Sachkaduo and Natsuluku streets.
From 2008, significant changes were made in the village. On Natsuluku street, there are working full time three enormous factories, there is also a flour-milling plant, tea weighting factory, nut modifying factory. Also, there are functioning several small glass factories as well. Luckily, there are wonderfully expanding nut, citrus, corn, and other newly imported cultural agricultural fields. Two schools were capitally renovated, there were built new bridges, four mini- stadiums, even foreign investors were interested in Rukhi. After that, even bilberry plantations were cultivated.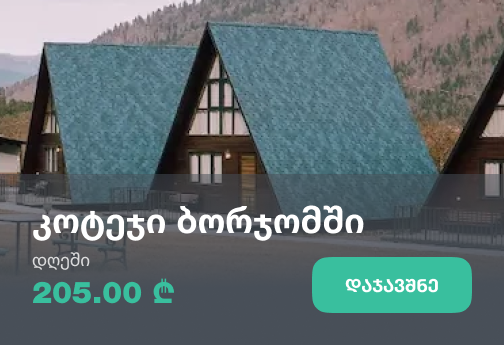 Write review and rate destination
Help other travelers use your experience.
Review this destination, share your thoughts, impressions, pros and cons.
Let's make traveling easier than ever.
Write a review