About Rustavi Fortress
Best time to visit: All Season
Rustavi Fortress is an old town, which was discovered by archaeological excavations and is included in the list of cultural heritage of Georgia. It is located in Rustavi, Rustavi Park.
Rustavi Fortress was one of the fortresses built around Tbilisi to protect the capital. During its existence, the fortress has had three different walls. The first wall (V-VIII centuries) had rectangular towers. The second one, the so-called "Internal wall" had semicircular towers. Later, these two walls were combined into one (IX-XI centuries). Third, the so-called "External wall" had a tunnel gate (XII-XIII centuries.). The eastern side of the fortress, there were two walls surrounded. Rustavi Fortress is the only fortress in Georgia where you can find out frescoes.
The name
Non-Georgian people lived on the territory of Rustavi Fortress in XX century and the fortress was called Rish-Kala Fortress. Rustavi is also mentioned as Risha in Armenian translation of Kartli(Georgia) life. In the 1920s, another name was given to the fortress, an Arishi Castle. This name comes from the research of Pavle Ingorokva "Rustaveliana", where he considered the Rustavi Fortress as the ancestral fortress of the Hereti(Georgian feudal kingdom) nobles - the Arishians and called it the Arishi Fortress. The idea was refused by the historians of that time, who believed that Rustavi had always been an integral part of Kakheti and has never been part of Hereti. In all historical sources, the fortress is mentioned as Rustavi Fortress-City or Rustavi Fortress.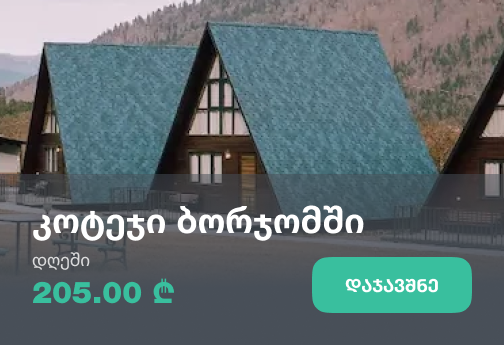 შესანიშნავია რუსთავის ციხე-სიმაგრე
Review Rustavi Fortress
Login