Salkhino Church of Queen Tamar
About Salkhino Church of Queen Tamar
Best time to visit: All Season
Salkhino Church of Queen Tamar is located in the village of Salkhino, Vani Municipality, Imereti Region. The temple was built in 2016. It is a hall building and ends with a seven-pointed apse outside to the east. Part of the apse is lower than the main hall. The entrance is two, from the west and north, both arched. The church has a gate from the west. The windows of the temple are also arched. The facades are surrounded by a simple cornice. The interior is completely painted.
How to get there
The village of Salkhino is located in the Imereti region, Vani Municipality, on the bank of the river Sulori, 3 km from Vani. The road goes to the village.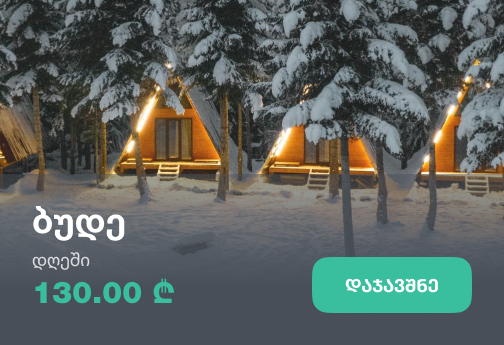 Write review and rate destination
Help other travelers use your experience.
Review this destination, share your thoughts, impressions, pros and cons.
Let's make traveling easier than ever.
Write a review
Review Salkhino Church of Queen Tamar
Login