About Taineti
Tianeti is a municipality located in Mtskheta-Mtianeti Region. It is a region with great history and culture, as evidenced by its architectural monuments.
Tianeti, as the name of the geographical region, first appears in historical sources in the IV century. According to the "Mokcevai Kartlisai" ("Conversion of Georgia") Saint Nino from Tsobeni moved to Ertso, in the village of Zhaleti and preached Christianity in Ertso-Tianeti. At the beginning of the XI century, the center of the Kakheti Kingdom was in Tianeti. There was one of the branches of the trade road that connected Kartli with Caucasian Albania and Armenia. After archaeological excavations on the territory of Tianeti were discovered Roman, Sasanian and Byzantine coins. There are many important churches and fortresses in the area. The oldest of them is the IV - V century Basilica in Jaleti. Tianeti is also distinguished by its nature. There are many beautiful places with small lakes, forests and flowering meadows. The local resorts are ideal for resting and relaxation. Multicolored sightseeings and the beauty of nature make Tianeti a very attractive and popular tourist destination. In the area, the leading field is agriculture, mainly livestock: cattle breeding, sheep farming, pig farming, poultry farming, cultivation of grain and food crops. Industry is poorly developed. Sioni HPP works with small power. There are libraries, two theatres and two museums in Tianeti.
Geography and Climate
The municipality of Tianeti is located in Mtskheta-Mtianeti district in Eastern Georgia. Its administrative center is Daba Tianeti. It is composed of an administrative units of: Daba Tianeti, Daba Sioni, Artni, Akhalsopeli, Zarizeebi, Nakalakari, Jheboti, Simoniantkhevi, Tushurebi, Ghulelebi, Chakuraantgor and Khevsurtsopeli. The municipality borders the municipality of Dusheti in the Northwest, Akhmeta in the East, Mtskheta and Sagarejo Municipalities in the South. The territory of the municipality of Tianeti is medium-high mountain area. Most of the territory is occupied by highlands and foothills, and a small part- by lowlands. Hydrographic network is frequent in the district. The main river artery is formed by the Iori river and its numerous tributaries. In the Iori Gorge, between the villages of Lelovani and Daba Sioni, is located The Sioni reservoir, and to the South of it is built Sion HPP. On the territory of Tianeti there are forests, scrubs and subalpine meadows. The area is rich in fauna diversity. There are gazelle, chamois, Caucasian brown bear, Caucasian deer, badger, wolf, fox, marten, lynx,Caucasian snowcock, Caucasian grouse, Bearded vulture, mountain eagle, woodpecker and others. There are also small lakes in Tianeti, the most important of which is the Grdzelvelebi Lake. In the low areas of the municipality, the climate is moderately humid, with moderately cold winters and warm summers. At an altitude of 1000-1100 m above sea level, the climate is moderately humid, with cold winters and long, cool summers. The average temperature in January is -4.1 ° C, 4.7 ° C. in Summer it is 18.3 ° C, 18.5 ° C.
What to see
Tianeti is a very rich district with both cultural monuments and nature beauty. There are many important temples and fortresses of the medieval ages. Especially well-known is Bochormi Fortress and Church with an interesting architecture and paintings, Tskhrakara Palace and Jaleti Church. In Tianeti there is a House-Museum of the Georgian poet Mirza Gelovani where the memorial things relating to his life and creativity are stored, ethnographic materials of the XIX and early XX centuries, editions of different period of collections, photographs, documentary material and others. You should also visit the Museum of local history of Tianeti, where you will find materials from the early bronze to the late medieval ages, materials reflecting the ethnographic existence, items of the church's purpose, manuscripts and printed editions of the gospel, fabric samples (XIX century carpets of the highland of Eastern Georgia, Khevsurian folk costumes and accessories), a medieval ceramic vessel and others.
Tianeti is also remarkable for its beautiful nature. Here you can plan a variety of hikes, a comfortable stay in the local resorts and find many nice places to break away from the noise of the city and also have a picnic. In Daba Tianeti there is a wonderful place for entertaining and relaxing, the Kujana Garden, where every year in August is held the event "Tianetoba", various events are held, and with it you can try Tianeti firm dishes - Khinkali, Dambali Khacho (a type of cottage cheese), and more.
Nature
Sioni Reservoir
Grdzelvelebi Lake
Khmala Mountain
Sabaduri Forest
Cultural Monuments
Bochorma

Tskhrakara

Jaleti Basilica

Ertso Fortress

The complex of Mariamtsminda Church of Jebota

Ochani Fortress
Resorts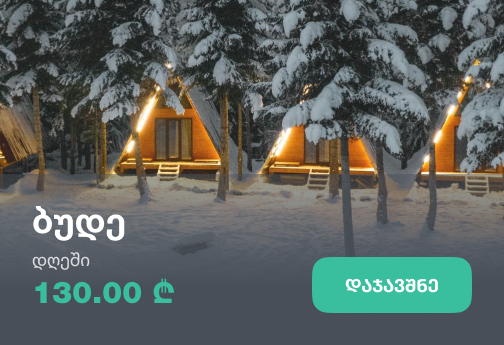 Recommended duration: 1 day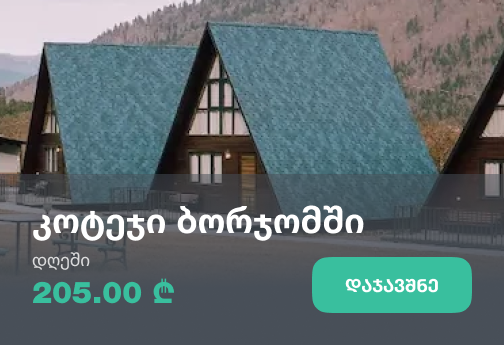 Our guides are ready to help you on this trip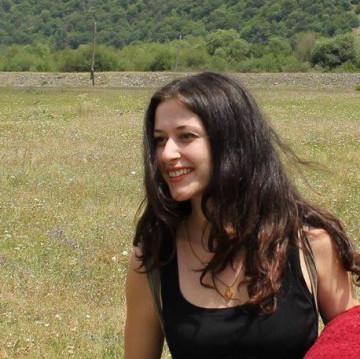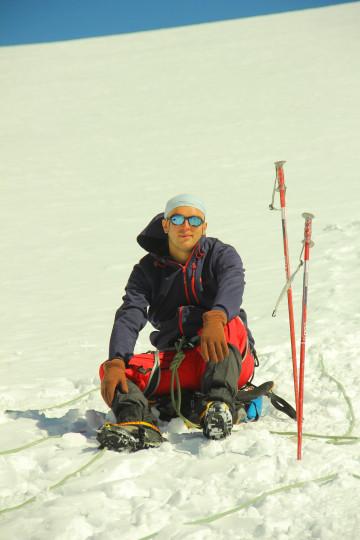 +29
Book a tour online!
Buy our tours online and explore incredible Georgia!
See all
Tours In Mtskheta - Mtianeti
Write review and rate destination
Help other travelers use your experience.
Review this destination, share your thoughts, impressions, pros and cons.
Let's make traveling easier than ever.
Write a review