About Terjola
Tejola Municipality is located in Imereti Region. The humans were living on the territory of the region even during the Stone age. This is proven by the cave, found in Terjola, where are found the stone weapons and other household items. Well known are Sakajia (village Godogani) and Sagvarjile caves. There are discovered the Bronze and Antique age tombs and houses, which proves that people were living in this area for almost every period of humans evolution. In the Antique period here was developed trade and crafting. In the historical past of Terjola and also Kolkheti and then Egrisi-Lazika kingdom the cities Chikhori and Chkhari were having important political role. Terjola was an important spot in medieval ages as well. There is Vth century architectural monument Skandi Fortress, which was at important strategic point. Here was passing big trade road "Silk Road". In the XVII century the head of Samegrelo, Levan the Second Dadiani, has attacked this region several times. As a result both, Chkhori and Chikhori were emptied from the people and were destroyed. However in the XVIII century cities raised again. The settlements on the territories of Terjola and practically the whole Imereti region had their hard and good times. It became the separated district in 1930 and was called Chkhari district and it Become Terjola district only in 1950, from 2008 it has the status of Municipality. It is developed district, there are functioning 3 theaters, museums, libraries and other cultural institutions. The agriculte is developed in terjola, and the leading directions are: viticulture, horticulture, fruit production and livestock. In the municipality there are tea and wine factories. There is hydroelectric station "Dzevrulahesi". There are found minerals such as limestone, chalcedony, marble, clay and etc.. According to researches the name Terjola, should mean White Mulberry. Amazing waterfalls, castles or caves make a great impression on visitors.
Geography and climate
Terjola municipality is located in Imereti region, in the east part of Kolkheti lowland. Its administrative center is Terjola city. On the west side of the municipality it boarders with Kutaisi city, from the north side -Tkibuli, North-east- Tchiatura, South- Gaghdati. Terjola is characterized with the big amount of river networks. The main river is Kvirila. There are the following rivers flowing through the territory of municipality: Cholaburi, Dzverula, Tskaltsitela and others. The region is significant with flora and fauna diversity. On the territory is widespread Kolkheti type vegetation. In the forests are spread: oak, beech, linden, Caucus Zelkova, Buxus, Willow trees, mulberry trees and others. In the untouched forests still inhabit wolves, Caucasus martens, badgers, jackals, rabbits and etc. The slopes of Argveti ridge are forest less, with valleys, which are used as pastures and mowing. The climate is subtropical, despite the fact that in low mountain parts of the municipality the sea influence is weakened. Winter in region is cold and summer is dry and hot. The average yearly temperature is from 13,9˚ C to 14,1˚ C.
What to see
As we mentioned Terjola municipality is significant with diversity of nature and interesting cultural monuments. Forests, beautiful waterfalls and amazing karst caves attract a lot of nature lovers. The most popular attractions are: Kadagidze Raf Waterfall, Navenakhevi cave, Mujiriti cave, Gogni lake and etc. The 4 meter Kadagidze raf waterfal is an amazing place, it is remarkable also with the fact that ear the waterfall is still saved the footprint of dinosaur. Yhe Gogni lake, surrounded by trees is an ideal place for picnic and is a great hideaway place in summer hot days. The beautiful caves, located in Terjola, are creating the place, where you feel like you are in a dream. The stalagmites and stalactites create the world you've never been before. In the municipality you will meet the stone age caves, here are the prints of human being, medieval fortresses and churches as well. There are a few more places worth to visit: Sagvarjile cave, the hideaway place carved in the cliff in the village Dzevri, Machitauri fortress, Godogani arch bridge, Chkhari Easter church, Skande fortress, Tuzukhi thrinity church and others. In Terjola you can visit Davit Kldiashvili and Shalva Amiranashvili museums. And you can have a good rest at the resort Kveda Simoneti.
Nature
Navenakhevi cave
Mujireti cave
Kadagidze Rfi waterfall
Gogni lake
Cultural monuments
Skandi fortress
Dzveri hideaway
Simoneti Nunery
Godogani arch bridge
Chkhari eater church
Machitauri fortress
Resorts
Kveda Simoneti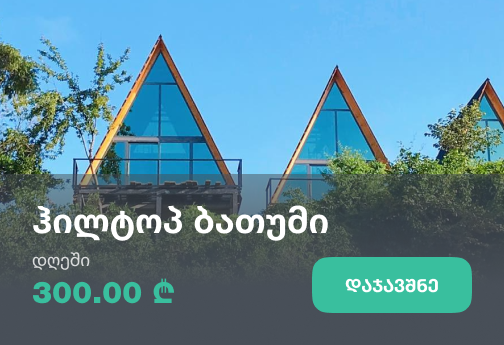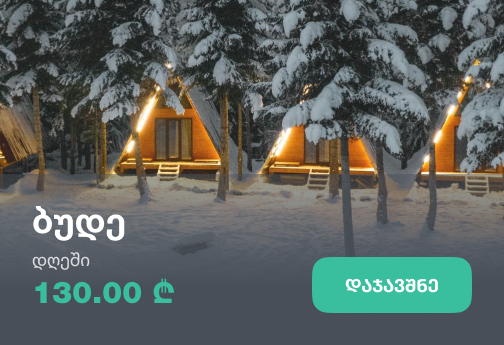 Our guides are ready to help you on this trip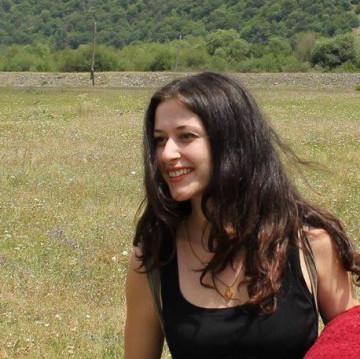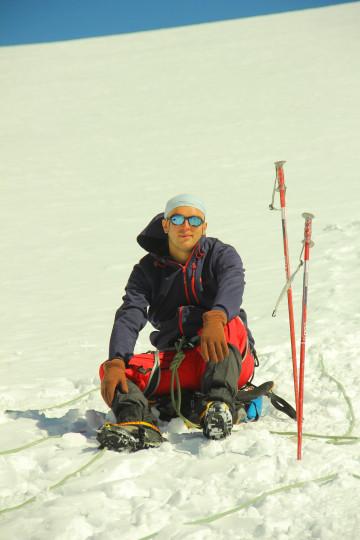 +29
Book a tour online!
Buy our tours online and explore incredible Georgia!
See all
Write review and rate destination
Help other travelers use your experience.
Review this destination, share your thoughts, impressions, pros and cons.
Let's make traveling easier than ever.
Write a review