About The Earth Bridge
Best time to visit: All Season
The Earth bridge is located in Adjara, near the village of Pirveli Maisi, Keda Municipality, on the right tributary of Agaristskali, on the river Chanchakheti, in a narrow and rocky place. It dates back to the XI-XIII centuries. The length of the bridge from the pier to the pier is 7 meters, the length of the surface is 16 meters and the width is 1.9-2 meters. It has an outline of a semicircular arch and relies on abutments built on rock on both banks. The bridge is built of semi-finished stone on a lime mortar, the stones are arranged in the right order. Stone tiles are laid on the surface. The arches are arranged around one center, with well-cutted stones. The semicircular arch is framed by a small ledge. In the middle of the carriageway the bridge makes the dotted line, which makes it more artistic. The construction technique of the Earth bridge is more sophisticated than other bridges. From this point of view, the Makho Bridge stands close to it. The lime mortar on the bridge is covered with torrential soil and gives the impression as if it were built of mud, it seems that its name is derived from this.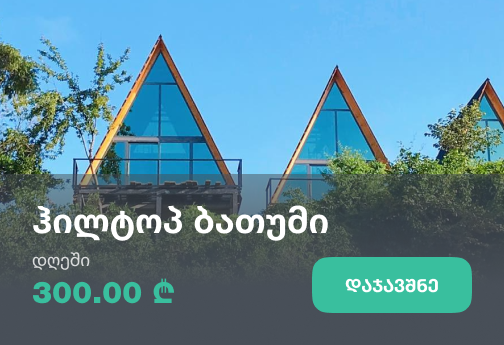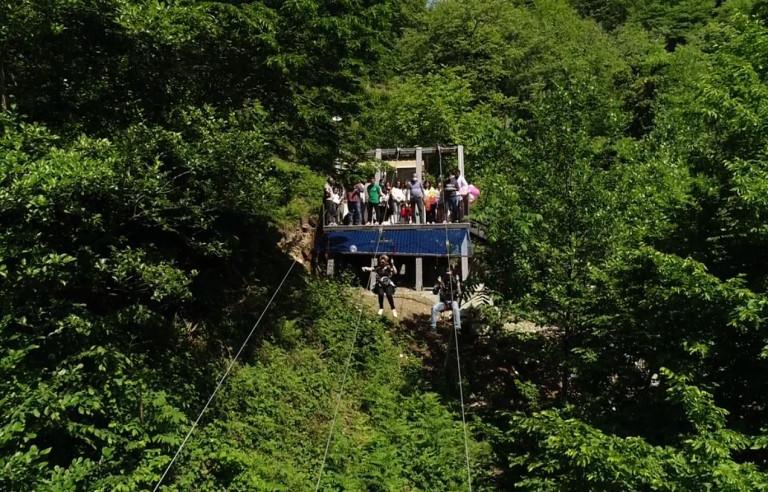 Recommended duration: 1 hour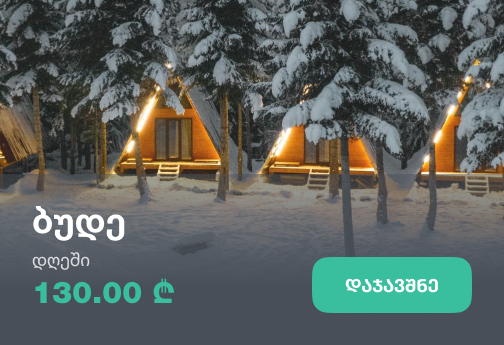 Our guides are ready to help you on this trip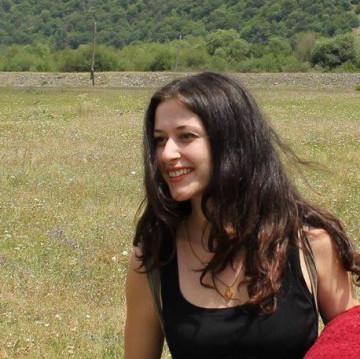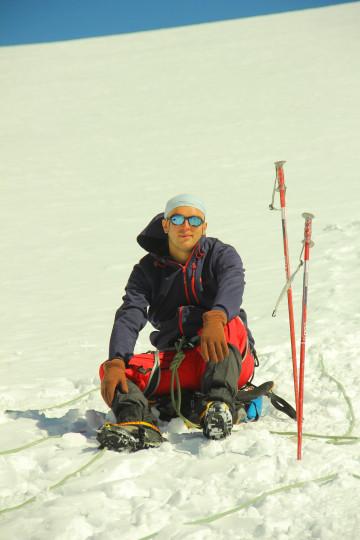 +28
Book a tour online!
Buy our tours online and explore incredible Georgia!
See all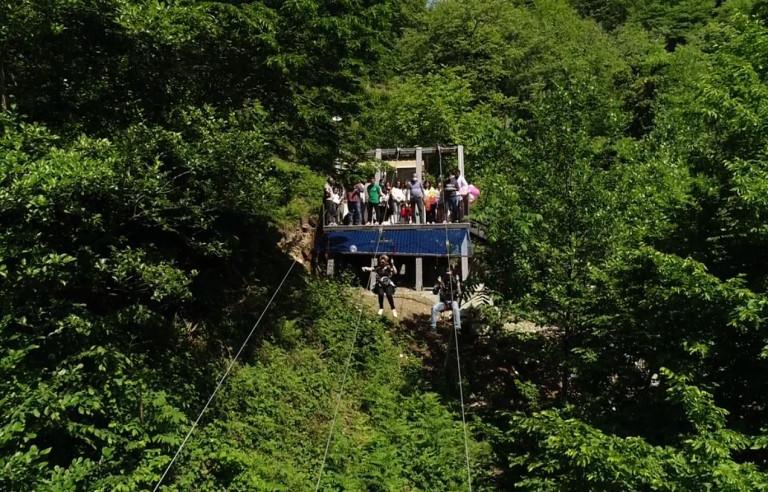 Zip Line
Zip Line in Makhuntseti
Are you ready to get unforgettable and intense emotions? Imagine a 118-meter-high, 512-meter-long zi...
70.00 ₾ per person
Book
Adventure Tour · Rafting
Rafting in Makhuntseti
If you want to try something other than sea in Adjara and you are looking for an extreme, you should...
2 Reviews
216.00 ₾ per person
Book
Write review and rate destination
Help other travelers use your experience.
Review this destination, share your thoughts, impressions, pros and cons.
Let's make traveling easier than ever.
Write a review
Review The Earth Bridge
Login