About Tsebelda Fortress
Best time to visit: All Season
Tsebelda Fortress is located in the village of Tsebelda, Gudauta Municipality, Abkhazia. The territory of Abkhazia is currently occupied by Russia. The complex includes watchtowers, church buildings, ruins of the palace and various types of defense buildings. Fragments of frescoes were discovered during the study of one of the churches of Tsebelda Fortress. According to Greek sources, Tsebelda Fortress was one of the most important fortifications in early medieval Georgia. According to the sixth-century Byzantine historian Procopius of Caesarea, it was a well-fortified fortress that held an important place in the defense system of the Laz kingdom. The complex is seriously damaged today and needs attention. The length of the fortress fence is 150 meters, the width - 50 meters. There are towers in the corners of the fence. The north-west tower, which is semicircular in shape, is relatively better preserved. The tower has three windows to the north.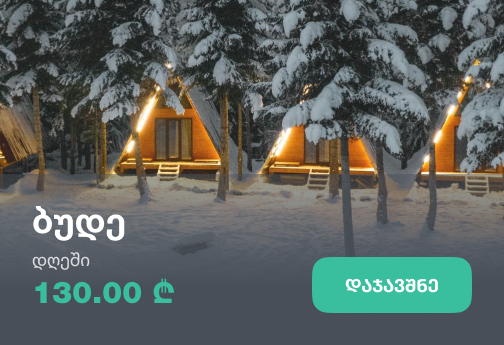 Write review and rate destination
Help other travelers use your experience.
Review this destination, share your thoughts, impressions, pros and cons.
Let's make traveling easier than ever.
Write a review
Review Tsebelda Fortress
Login