About Turtle Lake Cable Car
Best time to visit: All Season
Turtle Lake Cable Car connects Ilia Chavchavadze Avenue and Turtle Lake. The starting point of the rope way is located near Vake Park. The park has an excellent environment for walking and unwinding. There is also a lot of children's entertainment here, which is why families often visit it with their children to spend time. The greenery, the trails, the gardens, the pigeons and the big, beautiful fountain attract a lot of people. With the cable car you will be able to climb one of the most popular places in Tbilisi - Turtle Lake and enjoy the views of the city. Tbilisi seen from such a height is really a wonderful sight. Turtle Lake is often visited for exercise, nature, recreation, swimming and tanning. There are also bars near the lake, which also has a sports-recreation and cultural-recreational complex, which includes a mini-football stadium, a children's playground and professional concert stage with a pontoon, where various events are held during the season. You can also take a boat ride on the lake. Turtle Lake, hidden in the greenery, is one of the best places in Tbilisi for nature and active life lovers. Tbilisi Ethnographic Museum is also located near Turtle Lake, where you will visit the houses and ancient monuments typical for different parts of Georgia. The cable car was built in the second half of the 20th century and operated until 2009. In 2016, the renewed cableway of Turtle Lake was opened. Two gondolas are moving on the cable car. It is possible to get to Turtle Lake from Ilia Chavchavadze Avenue in 6 minutes. Each gondola can transport 10-12 people. Gondolas and stations are adapted for people with disabilities.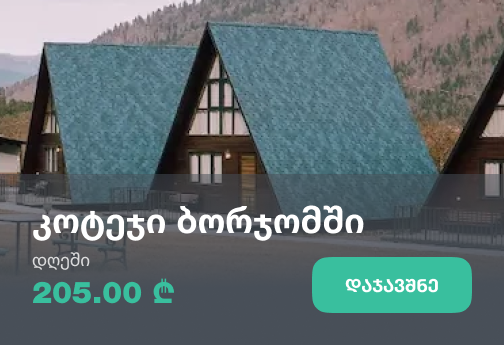 Write review and rate destination
Help other travelers use your experience.
Review this destination, share your thoughts, impressions, pros and cons.
Let's make traveling easier than ever.
Write a review
Review Turtle Lake Cable Car
Login