About Vartsikhe
Best time to visit: All Season
In the medieval centuries it was one of the most importan cities in Egrisi Kingdom.( in Greek sources it was called Rodopolice, in Georgian sources it was called Vartsikhe, Vardtsikhe).It was firsl mentioned in the 6th century Byzantine sources.Vartsikhe had a very important strategic location.There was trade route through Vartsikhe.In VI century during Egrisi War, the city went hand in hand.Before Iranian conquest the wall around Vartsikhe was destroyed in order not to let the enemies use it as a shield.In IX-XI centuries the city became prosperous.In the late medieval centuries Vartsikhe was a summer residency for Georgian kings.They used to hunt in the neighbouring Ajameti Forest.In the 19th centuries castles,towers and other buildings were destroyed.Near Vartsikhe there was a unique alley in which there was a big palace. It used to be summer residency for Georgian kings. Now you can only find the ruins of the palace. This place is called "Napalatevi".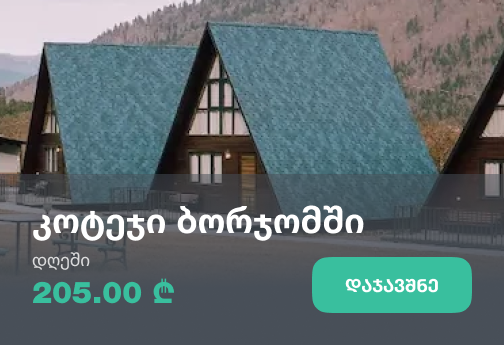 Write review and rate destination
Help other travelers use your experience.
Review this destination, share your thoughts, impressions, pros and cons.
Let's make traveling easier than ever.
Write a review