About Chazhashi Savior Church
Best time to visit: All Season
Chazhashi Savior Church is located in Svaneti, in the municipality of Mestia, the community of Ushguli, in the village of Chazhashi. It is dated to the X century. The monumental construction is built with shale, it has the fence and outbuilding as well, which dates to an earlier period. In the project, the hall of the church is square and semicircular. It completes with a big vault, and in the center of this apse, there is a fan window. This fenestra has wide frames. The second window is on the west wall. To the south and north of the apse wall, there are small, deep right-angled blazes. The apse is uplifted with three stairs, and it is separated from the dwelling with a high, massive stone refectory. The front face of it is painted with thick ornamental motives. The inner space of the hall is grudgingly fragmented- two-tiered, a little way broad detent arch divides the vault into two, unequal parts. It passes through the two-phase pilaster, without the chapiters. On the linear walls, there is no fornix. The pilasters are simply leaning on the high footsteps. There are no bases, just the steps signed to be seated. On the west wall, there is an entrance door, which is arched from the hall side, and orthogonal from the outside. The upper part of the west wall is girdled with a single staged hanging arch, without any console. The interior of the temple is covered with painting, which dates to the XVII century. The framework remained in outbuilding also, on both sides of the door. The building was plastered once, but, actually, at present, only the west wall has the plaster. On the upper facade of the north wall, several modern frescos are kept. The south facade is decorated with a very light and simple recess, also, it has two high, gently expanded aches. The church has an old, dense wooden door, which has a simple, setting of metal all over it, on both sides. In the church, there is a silver icon, which dates to the XI century. The icon expresses Lord Jesus. Here one can also read the imprecation of Khadum Satarvansheli, with bold capital letters. The frame itself is the type of blacksmithing, dated to the XIII century.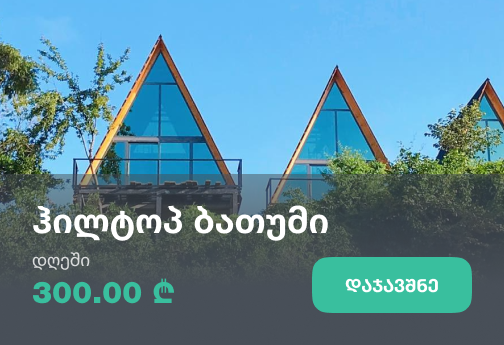 Write review and rate destination
Help other travelers use your experience.
Review this destination, share your thoughts, impressions, pros and cons.
Let's make traveling easier than ever.
Write a review
Review Chazhashi Savior Church
Login