About Jaimela Bridge
Best time to visit: All Season
Jaimela Bridge (Tsoniarisi Bridge) is located in Adjara, in the village of Tsoniarisi, Keda Municipality, on the river that joins Adjaristskali on the right. The monument is not exactly dated, although it must have been built in the developed Middle Ages. The Tsoniarisi arch bridge connected the Adjaristskali gorge with the shortest route to the Khino monastery complex and, consequently, the Kintrishi gorge to the villages of Guria. The length of the bridge is 22 meters, and the width of its middle part is 2.5 meters. Jaimela Bridge is one of the oldest buildings in the village. Its name is connected with this rural area - "Jaimela". Locals call it "Tamari Bridge". The bridge was repeatedly damaged during the Turkish invasions. In 2009-2010, rehabilitation work was carried out, using the old bridge piers as a base during the restoration. Tsoniarisi Bridge is still functioning and through it locals move from village to village. The monument has the status of a real cultural monument of national importance.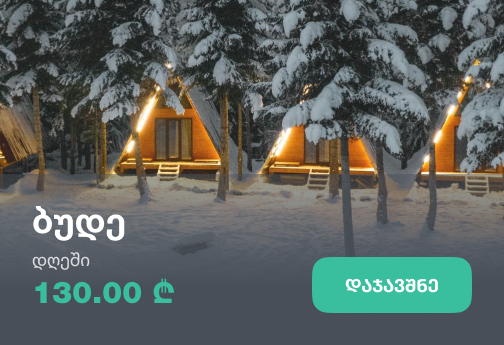 Write review and rate destination
Help other travelers use your experience.
Review this destination, share your thoughts, impressions, pros and cons.
Let's make traveling easier than ever.
Write a review
Review Jaimela Bridge
Login